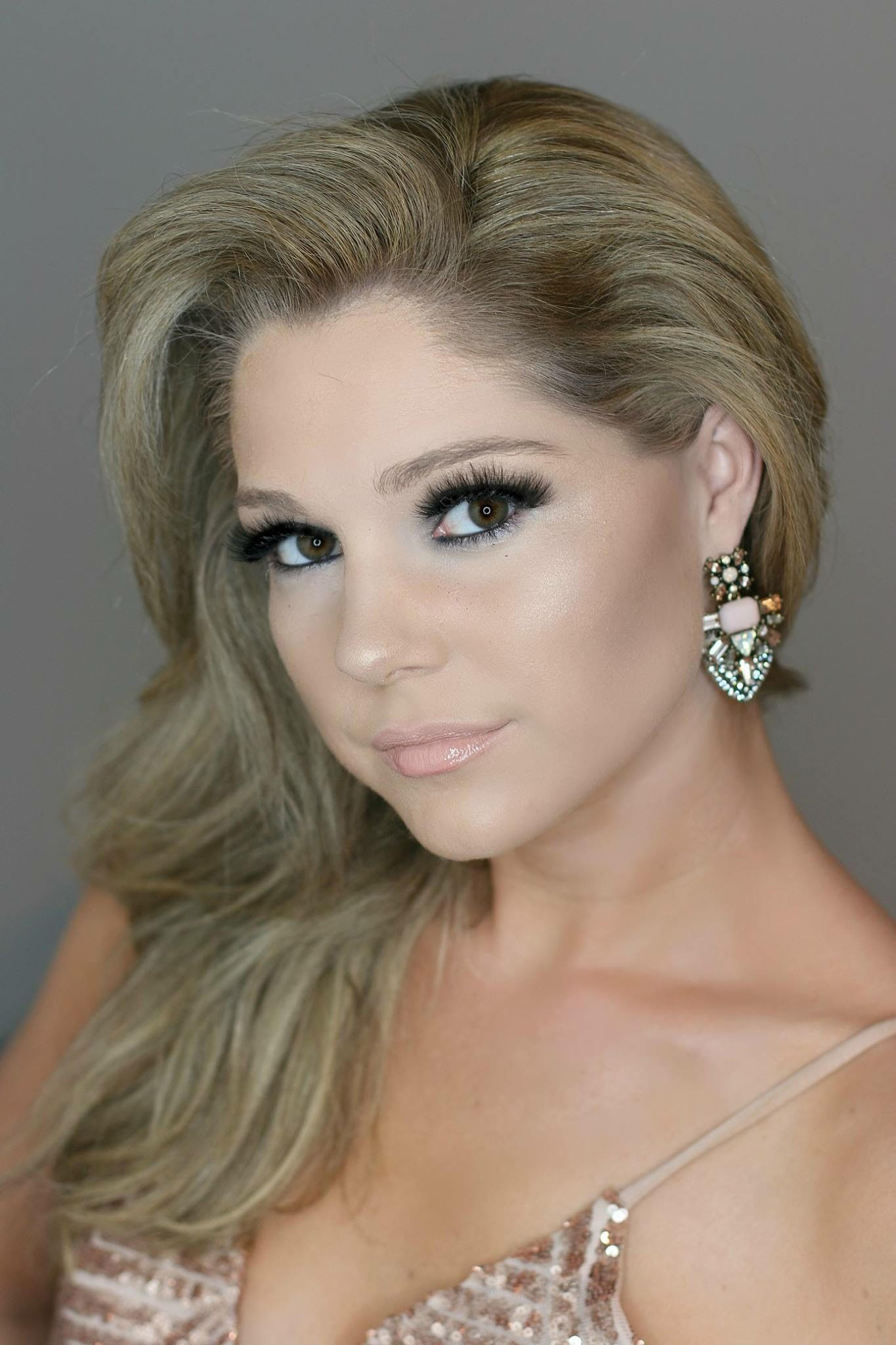 "Blessed is she who has believed that the Lord would fulfill his promises to her!" (Luke 1:45)
**Shelley's testimony is from her YouTube channel giving many hope, encouragement, and faith in Jesus.**
Shelley is a Fashion Boutique Owner of Estersair in Houston, Texas.
Shelley's written testimony:
I grew up in a Baptist church and accepted Jesus as my savior when I was 7 years old. As a child, I never really gave God too much thought because I had a wonderful childhood and two loving parents who always provided for all my needs. It was my teenage years that were very difficult and lonely. I stood out like a sore thumb because of my strong convictions to abstain from pre-marital sex and alcohol. Because of that and the fact that I was extremely timid and shy, I never seemed to fit in. I was bullied and severely depressed during my junior high and high school years, but my hope in Jesus was what always kept me strong.
Even though, I was a complete loner and had no friends, I always believed that God had a special purpose for my life. My passion was to be in the fashion industry, and I had hopes to one day become a model. I pursued my dreams for years, and when I was 22 years old, I was chosen to appear on a reality television series featuring Paris Hilton that aired on MTV. The show gave me a platform to share my faith with many celebrities and millions of people on national television and radio. I believed that show would be my big break that would catapult me into my destiny, but after it aired, no more opportunities or doors opened for me.
Instead, I graduated from my hometown university with a business degree, and set out to a new job in corporate America. Once I moved to the big city and got my own apartment, I stopped attending church altogether. There were so many things that pushed me away from the church. I was judged harshly because of my interest in fashion and I felt like people were so fake and judgmental. I began to despise everything about most of the people I knew that called themselves "Christians." I felt like most of them lived defeated lives, following a bunch of rules, and there was so much judgement, hypocrisy and arrogance among them. I became frustrated and disappointed with "Christianity", so I decided to get a taste of life outside of the church.
I began attending work happy hours and before I knew it, I was constantly clubbing, drinking, and engaging in sexual sin. This lifestyle ushered me down a road of dating abusive men and enduring horrific heartbreak. I realized that type of lifestyle was incredibly empty, and I found myself just wanting to have a family. Fortunately, I met my amazing husband Gary at age 26, and settled down to a life with our three children.
During this time, I did not associate myself with Christianity. I still questioned everything I had once believed about God. I had so many doubts and so many unanswered questions. For years, I was content to just not understand. But then, the rain came.
After the birth of our youngest daughter, Hartlee, I struggled with severe postpartum depression. Even though, I had an amazing marriage, beautiful children, and so much to be thankful for, I found myself in a pit of despair. I didn't understand what was wrong with me, but the depression was so overwhelming that I feared I couldn't bear it much longer. There was a gaping hole inside of me and I knew that nothing in this world could fill it. I began to think back to the time when I was younger and so on fire for Jesus. I didn't have much back then, but I was always happy, at peace, and hopeful for the future. I heard the whisper of God telling me to come back to Him, and inside the deepest part of my soul it was what I, too, wanted. But fear told me that God didn't exist, and if He did He would not be pleased with me for my rebellion and lack of faith. I believed it would be too hard to repair my relationship with God because of all the mistakes I had made, but the deep longing inside of me decided to give it one more shot.
I got down on my knees in my bedroom and began uttering the first prayer I had said in years. I remember how pathetic I felt, talking to a God—I wasn't even sure existed. The first few sentences were difficult, but then I just began pouring my heart out. In that moment years of pent up frustration and heartache came flooding out as tears began to soak the carpet beneath me. Moments after praying, my husband returned home from work and we decided to go out to eat for dinner that night. At the end of the meal, our waiter handed us a receipt and informed us that someone had paid for our bill. Written on the receipt were beautiful words of confirmation that God had heard my prayer. I went home that night knowing that God was real, but there were still so many questions I needed answers to.
It's funny how scriptures will pop into your mind at the exact time you need to recall them. I kept remembering Jeremiah 29:13, "You will seek me and find me when you seek me with all your heart." So, seek, I did. In my search for truth I ended up coming across YouTube videos of people who had near death experiences and witnessed visions of both heaven and hell. I was obviously more drawn to the ones about Heaven, and I can remember watching and crying tears of joy and hoping so earnestly that what these people were describing was true. I began to wonder if God might give me a similar experience. My faith was so weak, and I knew that if I was going to follow Jesus, that this time around had to be different. I needed an unshakeable Matthew 7:25 faith, so even if the rain fell, the floods came, and the winds blew against it, it would not fall.
Again, I was reminded of the scripture in Hebrews 4:16 that instructs us to approach God's throne of grace with boldness, in order that we might receive mercy and find grace to help us in our time of need. So, I went to the Lord and asked Him if He would allow me to experience a supernatural vision. I honestly did not believe that God would grant a request of that sort, but I was truly desperate to strengthen my faith.
Days later, my husband and I traveled to Los Angeles for a vacation to celebrate our 4th wedding anniversary. While there, I ended up trying a bite of an edible marijuana candy. For hours, I felt completely normal, but at the end of the night, while seated at our hotel restaurant eating dinner, the most overwhelming feeling came upon me.
I began to enter a mental simulation of eternity in hell. The fact that I was in hell was just a knowing in my spirit, much like I know my name and the color of my eyes. They aren't things that I have to think about, they are just simply known to me. I began panicking immediately and asking my husband how we had died. I couldn't remember dying. He tried to calm me down and assured me that we were in fact alive and it must be a side effect of the marijuana. As much as I wanted to believe him, he could offer me no comfort. In hell, comfort doesn't exist. Love doesn't exist. Your mind is in a perpetual state of remorse of conscience. Imagine every pain, sorrow, shame, guilt, and hopelessness you've ever felt on this earth and then magnify it to an unbearable level and that is what I was experiencing, without end. In hell, you are painfully aware of who you are without God and it is horrifying! I felt the gulf of separation between me and God and I wanted to pray and ask for help, for forgiveness, but I knew my pleas would be pointless because He could no longer hear me.
I hoped that the side effects might wear off if I began to eat my food at the restaurant. I remember ordering ravioli and a coke to drink. The ravioli tasted like cardboard. The coke tasted like salt water. Food and drink had lost their flavor outside of the presence of God. I was aware that in God's presence are all things good—love, hope, peace, comfort, joy. The scripture is true that apart from God you can do nothing. You are nothing. God is the source of it all!
The same way I knew I was in hell, I also knew I was in eternity. I knew that the condition I was in would never, ever change. I think that may have been the most tormenting part of all; knowing that my decisions on earth and lack of faith in Jesus had led me to this place, and it was too late to turn back. I remembered everyone who had ever told me about Jesus, and I was grieved about the choices that I made to rebel and disbelieve. I thought about my children back on Earth and how I would never see them again, and how heartbroken they would be if they knew their parents had ended up in hell. I wanted so badly for one more chance to come back and change my life, and truly choose Jesus this time.
That night, I went to bed still in hell, and in the morning when I woke up the vision was over. I was so incredibly grateful to be alive and to have another chance at living my life, but I was completely terrified at what I had experienced. Fear told me that God allowed me to go through that to punish me, but I knew in my heart it was the answer to my prayer.
I knew that I needed to grow closer to God and that certain changes needed to be made in my life, but I was still terrified and uncertain of God's love for me. With legs shaking, I fumbled towards the Lord like a baby fawn learning to walk for the very first time. Fearing God's wrath or a stern chastising, I was truly astounded as instead, Jesus gently kneeled down to groom me.
I began praying and reading my Bible on my own for the first time in my life. This time I wasn't going to be influenced by outside doctrines and opinions. It was just me and Jesus, searching the scriptures together. As I read my Bible, the words were no longer just ink on an old page. The words were alive, and they were breathing fresh life into me. As I began to spend time in the Word of God, gleaning knowledge of who Jesus truly was, I fell head over heels in love with the Savior. So many people will portray God as angry, displeased, disappointed, and distant, but that couldn't be further from the truth. The more I got to know God, the more I wanted of Him. I began fasting and praying and asking the Lord to reveal to me things I should know about Him.
One day, alone in my closet, as I was seeking the Lord through prayer, I asked Jesus to fill me to overflowing with His love! That day Jesus baptized me with His holy fire, and I received my heavenly prayer language. I began to speak in a new tongue, and as I prayed in tongues I was overcome with emotion. It felt like my entire soul was bare-naked before the Lord, and I began sobbing uncontrollably. As I ceased from praying in my prayer language, I began praying in my regular language and thanking Jesus for His goodness. Suddenly, I felt the tangible presence of Jesus surrounding me, and filling me.
I felt as if I were standing in heaven, overcome with the feeling of peace, joy, and happiness permeating my entire being. In the presence of Jesus is pure bliss. In that moment I knew that Jesus was truly alive, and it was like He was looking at me as if I was the only person that existed. I knew and felt how much I was loved by Him and I was astounded by how kind, merciful, and beautiful He was. I also knew that every answer to my prayer was "YES!" Jesus was saying yes to all the deepest longings and desires of my heart. I literally began to leap into the air with joy and excitement. I couldn't contain myself, and began shouting "PRAISE YOU JESUS! PRAISE YOU JESUS!" It was a moment I will never forget, and I so very look forward to the day when I can actually see sweet Jesus face to face.
That day the power of God truly touched my life in a way that changed me forever. This journey with Jesus—the second time around—has been completely different. I no longer let other people's opinions or behavior interfere with my personal relationship with God. I now know that in Christ there is freedom instead of bondage, and I am now fully aware of God's great love for me and the power I carry because I am His. My life mission is to now help others understand their identity in Christ and God's true heart for them. Since rededicating my life to Christ, the Lord has graciously allowed me to experience many other supernatural things. I have seen the actual glory light of Christ, I have witnessed angelic visitations, and I have been given many prophetic visions and dreams. There is not a doubt in my mind that Jesus is the Christ; the one true living God, and the only way to the Father in Heaven. My prayer is that you will reject any idea or experience that has placed fear or doubt of God's goodness into your mind, and be filled with knowledge and wisdom of God's truth.