"And we know that in all things God works for the good of those who love him, who have been called according to his purpose." (Romans 8:28)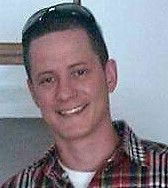 When I was a young boy, my father and mother were missionaries moving back and forth from Mexico, to Wisconsin. Witnessing the power of God move through my father was an eye-opener for me! God called my family back to Wisconsin, so my dad could start a church. Seeing the Holy Spirit moving through the church was exciting! But, for me—I wanted more in a physical sense, because everything that I was taught for some reason wasn't clicking. It felt as though that my relationship with Jesus was for my dad and church family. When you don't have a deep personal relationship with God that's genuine, it's hard to show anyone that it's Jesus shining in and through you! That's not what the love of God is about! So, when I was in high school, I ran into people who smoked pot. I never knew that side of the fence and it pulled me in quick.
I started smoking pot, drinking alcohol, and hanging around with the wrong crowd. The attention that I was getting was enough for me to go deeper. The deeper I went, the more I pushed everyone that I cared for away. After a little while, I started selling drugs and would drive down to Rockford, IL, every other day to pick up. Meeting new people made me feel like I was one of the most popular kids around. I was making money, drove nice cars, had all the women I wanted—I was digging my own grave! Things continued to spiral downhill as I started getting into trouble with the law. Along the way, I started doing heavier drugs which lead me into wanting to make more money—I went from selling drugs to supporting my habit. Man, even thinking about it makes my skin crawl!
When you live in the "drug world" you don't think for yourself anymore—the drugs think for you! I was in and out of jail, lost friends and family, and I began to grow bitter seeing everyone walk out of my life. It's crazy how fast you can drown yourself in this world.
After the things I was going through, my heart grew cold, and I put walls up so nobody could hurt me anymore. That's a very scary thing when your heart becomes cold! I began to meet gang bangers that taught me how to pimp girls in the strip clubs—Taking girls and turning them into something they were never meant to be. Because I didn't care about anything—I dated girls that were toxic for me and I to them. I then, started to do heroin, putting needles in my arm. That is something I don't wish upon anyone! Do you want to know what darkness looks like? Look into the eyes of someone struggling with heroin! I found myself on the doctor's bed nine times, and nine times, I almost lost my life! My life became like a roller coaster—up and down and then, straight into the trap of the devil!!
Knowing the truth and knowing that I lost total sight of what I was raised to be, I found myself alone, broken, depressed, angry, and lost. Everything that started out fun was a delusion and over and over again, I almost lost my life. My probation officer put me in a program called "Recap" back in 2011. That's where I started coming back to my senses. I believe God has you meet people for a reason. He gave me a bible and told me to seek God for seven days with my whole heart. So, I did and God pursued me as I drew close to Him. Everything that was taken away from me started coming back to me slowly, but surely.
I was released in 2013, and no matter what happens I would not let go of God's promise for me! Soon after being released—I started going back to church, I met a beautiful soul and lead her to the Lord, and was blessed with a job. God's love for us is deeper than we could ever think! God kept on calling me to go even deeper in my relationship with Him. Yes, going to church is a good thing, but if we are just going to church and not learning to become all we can be in Him, we lose all focus on why we go. He is looking for a humble-hearted people, so He can use His children to reach the lost! A relationship between you and God is extremely important—He desires to be more than a friend to you—He wants to become your Father. God's love for you is never-ending, and if we could grab a hold of truth, this world would be a lot more peaceful!
No matter what your downfalls are—God turns around our mistakes and trials for our own good.
Anything is possible with God! All glory to Him!!