Connie, grew up in a dysfunctional home with an abusive alcoholic father. His actions, left her with emotional scars which caused her to believe lies about herself.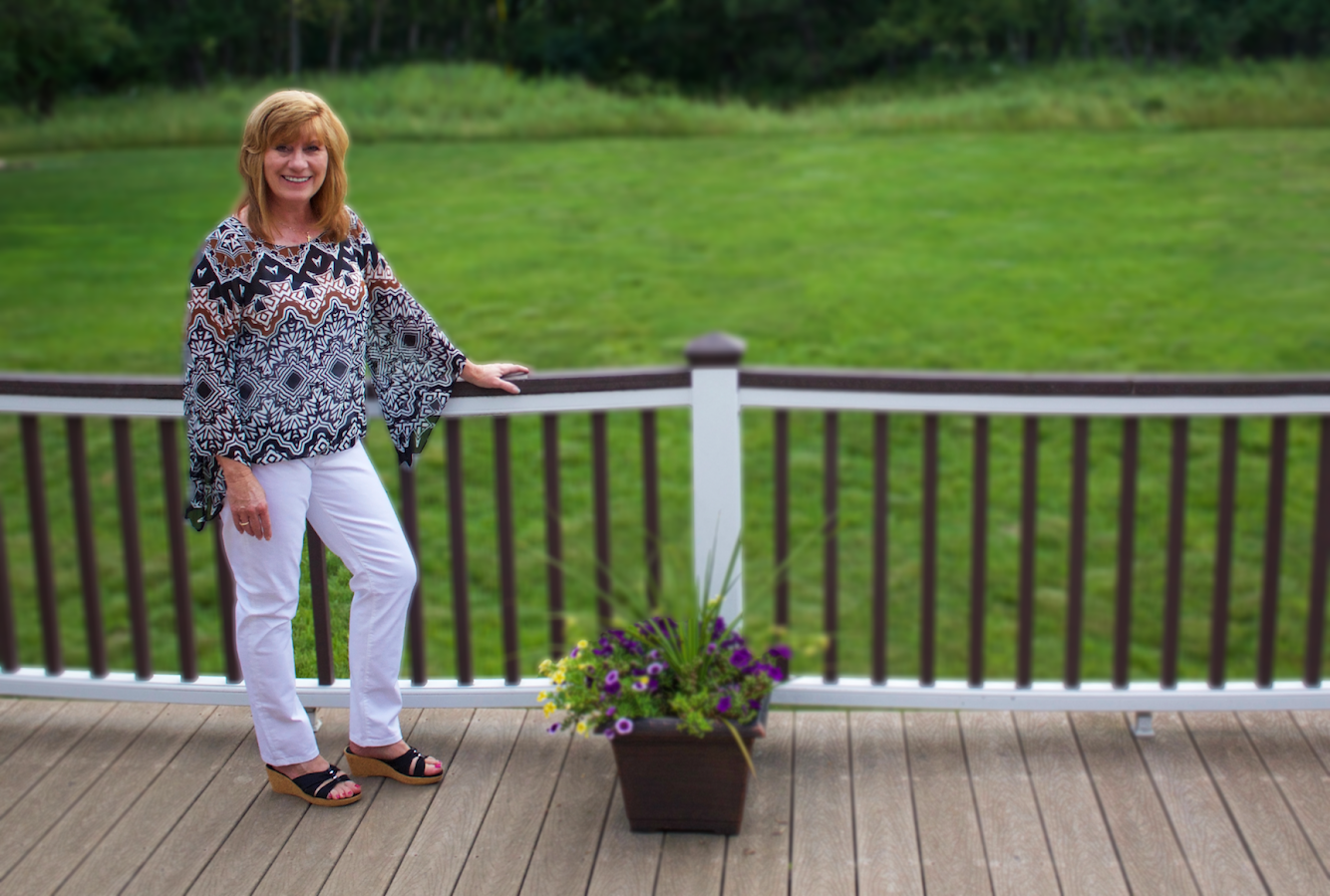 Connie Tresedder
Author; Breakthrough Coach for Christian Leaders, Entrepreneurs, & Coaches
"I praise you because I am fearfully and wonderfully made; your works are wonderful, I know that full well. My frame was not hidden from you when I was made in the secret place, when I was woven together in the depths of the earth." (Psalm 139:14-15)
The third born of three and only daughter in my family, I am an out-going, funny, joy-filled lover of people. I love to teach and interact with others. I have taught at the college level for over 20 years; taught junior church at my local congregation for about 15 years; and a youth group for high school and college age students. I currently lead a women's group which encourages us to find and move forward into our God-given passions and purpose. What most people don't know is that I suffered from low self-esteem for much of my life. People who know me now would be shocked to hear me say this. By listening and watching me speak, most would think I've never had a problem with confidence. Just the opposite is actually the truth.
This is because I grew up in a dysfunctional home where my father was an alcoholic. When he wouldn't come home after work, we knew he was at the local bar drinking. My mother, two brothers and I would spend the evening with a knot in our stomachs. We never knew when he would come through the door but we knew it wasn't going to be pleasant when he did. I went to bed scared many nights. My father never physically abused me, but those of you that have suffered verbal/emotional abuse know that this leaves scars as well. My father would become physical sometimes with my brothers and mom. I don't remember ever sleeping through the night if I went to bed when my father was still at the bar. He was loud, angry, and cussing when he would return home. Often he would make my brothers get up and out of bed. I would lie in my own bed listening, worried for my brothers. He usually just opened the door of my room and swore at me as I pretended to be asleep. Besides speaking words to me that I cannot imagine uttering as a parent, my father never seemed to have any use for me. I did not feel valued by him in the least.
These types of nights weren't the only thing that caused me to be nervous as a kid growing up. I felt the need to keep all of this from my friends. It is not an easy secret to hide when you live in a small town. What would my friends think if they knew? I was convinced their parents would put an end to our friendship if they knew what went on inside my home. I felt ashamed for having a father who drank and acted the way he did. I was in elementary school when I realized the way my dad treated us was not "normal" compared to what I witnessed at my friend's homes.
I will be forever grateful for one of these homes I was invited to for a neighborhood Christian kid's club. I attended every day for a week when I was in 5th grade. The gospel was shared with us through stories each day. I remember on the last day having the opportunity to invite Jesus into my heart. I had never heard the "Good News" before. Though I had been baptized in a Lutheran church as a baby, we had never attended church since moving to Michigan when I was six years old. Little did I know that day when I raised my hand while all heads were bowed, and prayed the prayer of salvation, that my life would be changed from that moment on. But, that is exactly what happened.
The challenges in my life did not magically disappear but everything felt different. I knew I was not alone. I knew there was someone to help me get through the challenges. I knew there was hope for my future. I asked my mom to buy me a Bible and she got me a teen version of the Living Bible. This was so easy to understand and had devotional type readings throughout. I devoured the Word like someone receiving water in the desert. Looking back at my life I see so many answers to my first prayers. God had a specific plan for my life and he has been so faithful leading me along my life's journey. Each chapter has built upon the last. In this season, I am being used as a Christian life coach and speaker to bless others. As God would have it, I end up being blessed as well. It is exhilarating teaching and encouraging others to step into their purpose for this season in their life. I am so humbled when God uses me to help someone identify and move past what has them "stuck" in one area or another. This includes facilitating inner healing for past wounds at times, or helping someone re-wire their brain so that worrisome, negative thoughts don't hold them back. I am discovering God puts us in community with others so that we can all keep moving forward in His plan for us.
Back in 5th grade, the same family that invited me to the Christian kid's club, started bringing me with them to church. It was a Bible teaching, evangelical church where I soaked up truths about God like a sponge. Though I strayed somewhat in high school, I still read my Bible every night. I know now that Jesus never left me, but just patiently waited for me to turn back towards him, which I did when I found promises in His Word that I couldn't deny. I remember thinking, "Why am I making choices that go against God's Word when...I could be living for Him completely, and receiving ALL the blessings He promises?" I had no mentor or adult helping me come to this conclusion, but I'm convinced people somewhere were praying for me. John 14, is what He used to get my attention. The whole chapter is full of promises, but my teenage heart really soared at the truth of verse 13, "And whatsoever ye shall ask in my name, that will I do, that the Father may be glorified in the Son". Truthfully, this verse still makes my heart soar. I now know the power the Comforter promised in this chapter. I know how to listen, be taught by, and receive the peace offered by God's Spirit. I understand that God intends to do life together with us and that his plan is above and beyond anything we can imagine.
When I was a young college student God started the process of supernatural inner healing for my childhood wounds. I came to the revelation that the way my father treated me was more about him than me. I understood that my father was broken inside and probably full of self-loathing. Though I don't know what events or circumstances played a part in my father's brokenness, God taught me that hurt people, hurt others. God cultivated a compassion in my heart for my father and I was able to forgive him. When I look back now, I realize this is nothing short of a miracle for God to give me so much grace to act maturely at this young age. This was such a blessing because the last three years of my father's life we became closer than we had ever been. I had finished my undergraduate degree and got married a few years before my father was diagnosed with cancer. He stopped drinking and underwent surgery and treatments. The next three years, was a roller-coaster of emotions. He would respond well to a treatment, and we would all be filled with hope only to have the treatment stop responding several months down the road. Up and down we went, but I am so grateful for the time I and my husband had to spend with him and my mother. We enjoyed time together doing fun things like playing cards, going to movies, and eating good food. My dad was fun! Who knew? He absolutely loved my husband, and I felt like my father was proud of the woman I was becoming. I cherish the memories from this season and am so thankful I chose forgiveness over bitterness.
How could I not forgive my father when my heavenly Father forgives every one of my sins beginning back in 5th grade? I knew full well that Jesus had paid the price for not just my sins but my father's sins, as well. I am confident that my father is in heaven because he was able to receive this great gift. This isn't to say I haven't had to deal with some issues throughout my life. I explain in my upcoming e-book, how all our experiences throughout life make us believe things. Unfortunately, a lot of the time the things we believe are lies! The tricky thing is, when we believe a lie, we don't realize it's a lie because we believe it! I love helping people uncover these lies and receive healing like I did myself. When my own father didn't value me, I believed the lie that no one else would. Why would anyone find value in what I taught or shared? How convenient it would have been for satan if I had continued to believe this. He could have stolen my calling, my voice, and my purpose, but that wasn't my story. Healing and re-wiring our brains is a continual process, and I am ever so grateful to God for allowing me to be a part of people's spiritual growth and healing.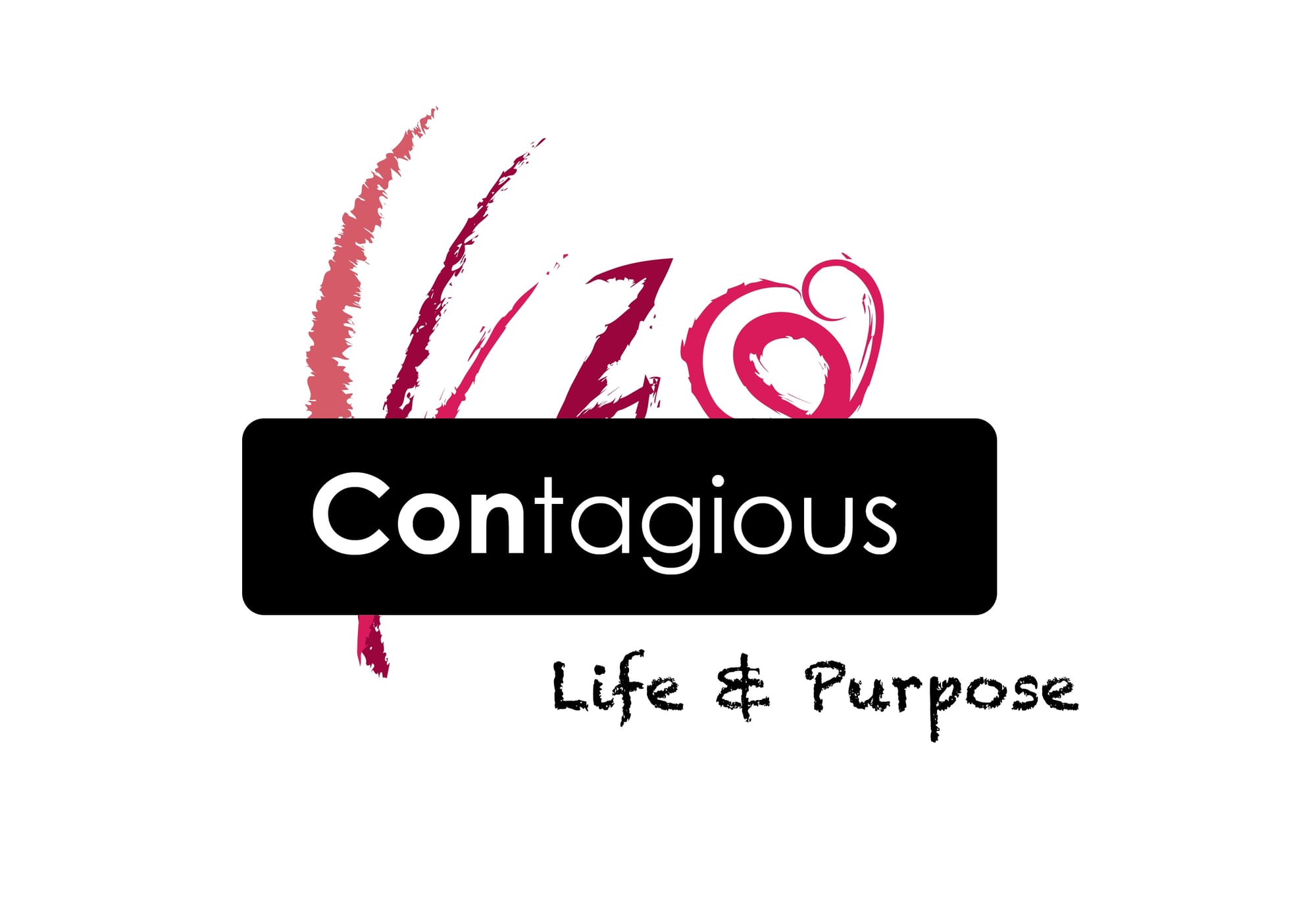 Become energized and enthusiastic about your life in this current season you are in. Break free from what is holding you back. Find out how to begin making a difference today!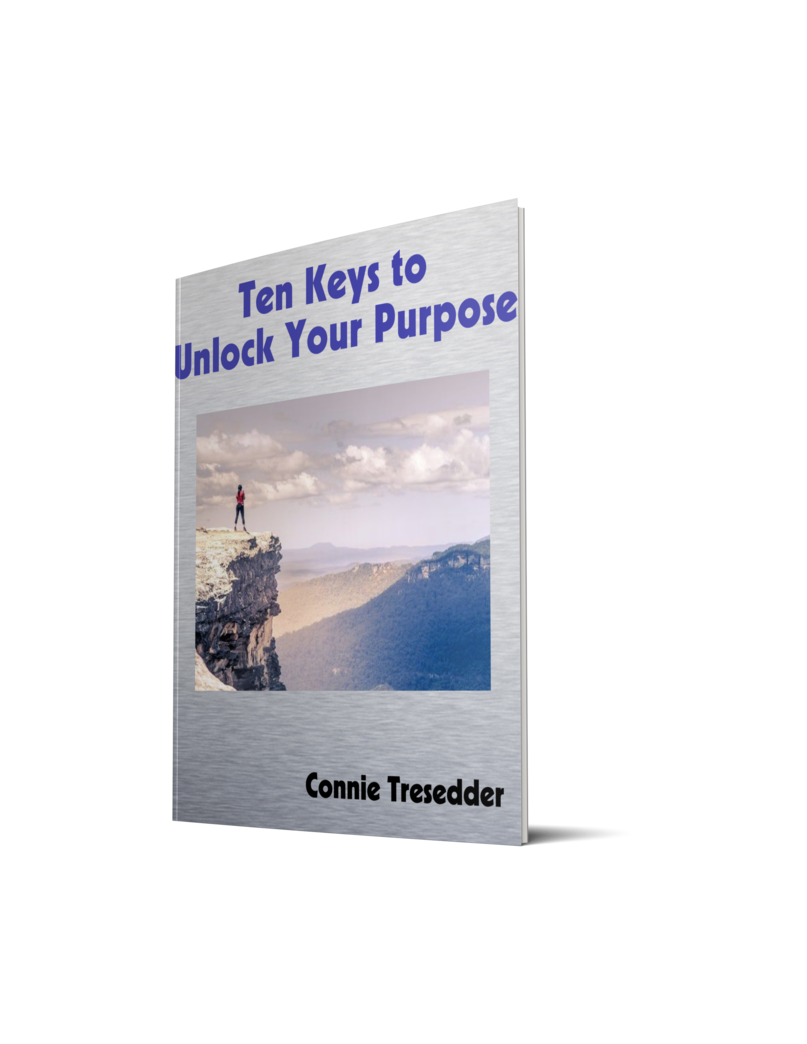 PRE-REGISTER TO RECEIVE CONNIE'S FREE NEW E-BOOK ----
(Please email her @ contagiouslifeandpurpose@gmail.com to receive this offer)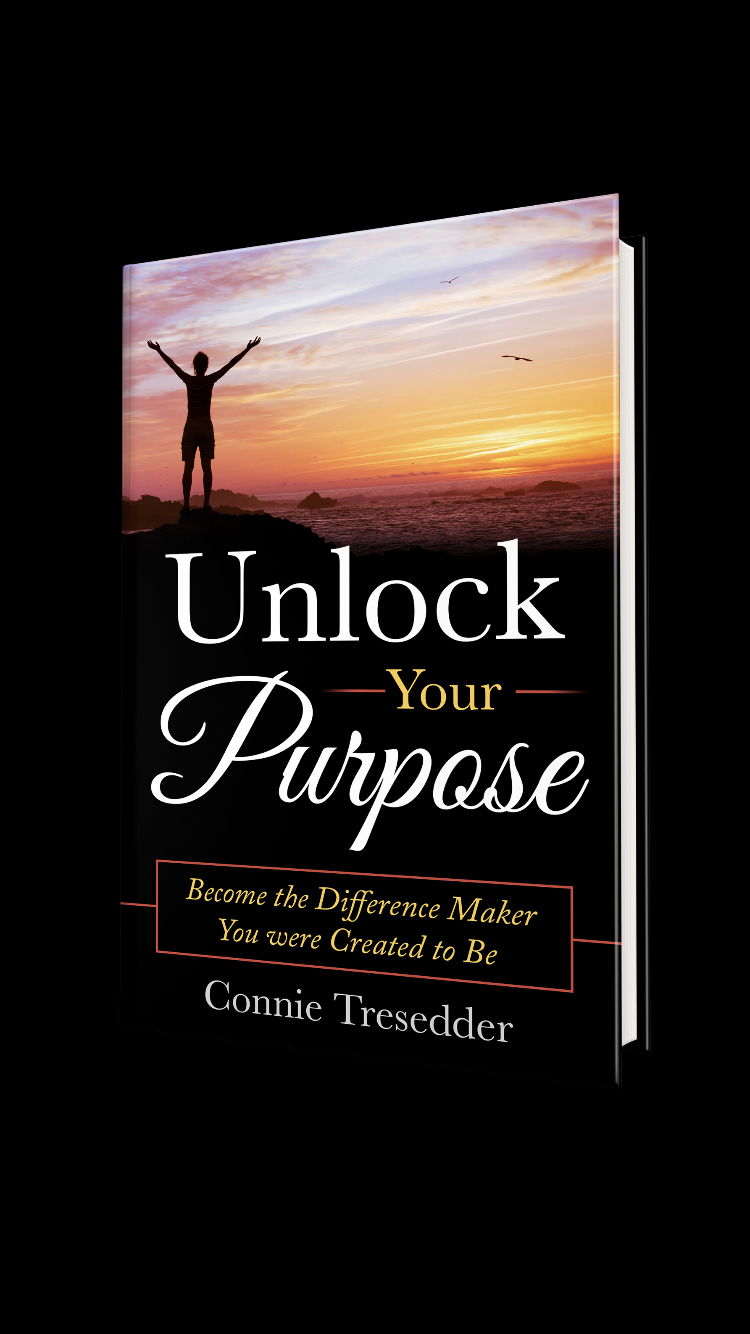 Follow Connie on Facebook at Contagious Life & Purpose & consider joining Leaders Living Fully & Freely
You can also follow her on Instagram @ Contagious Life and Purpose