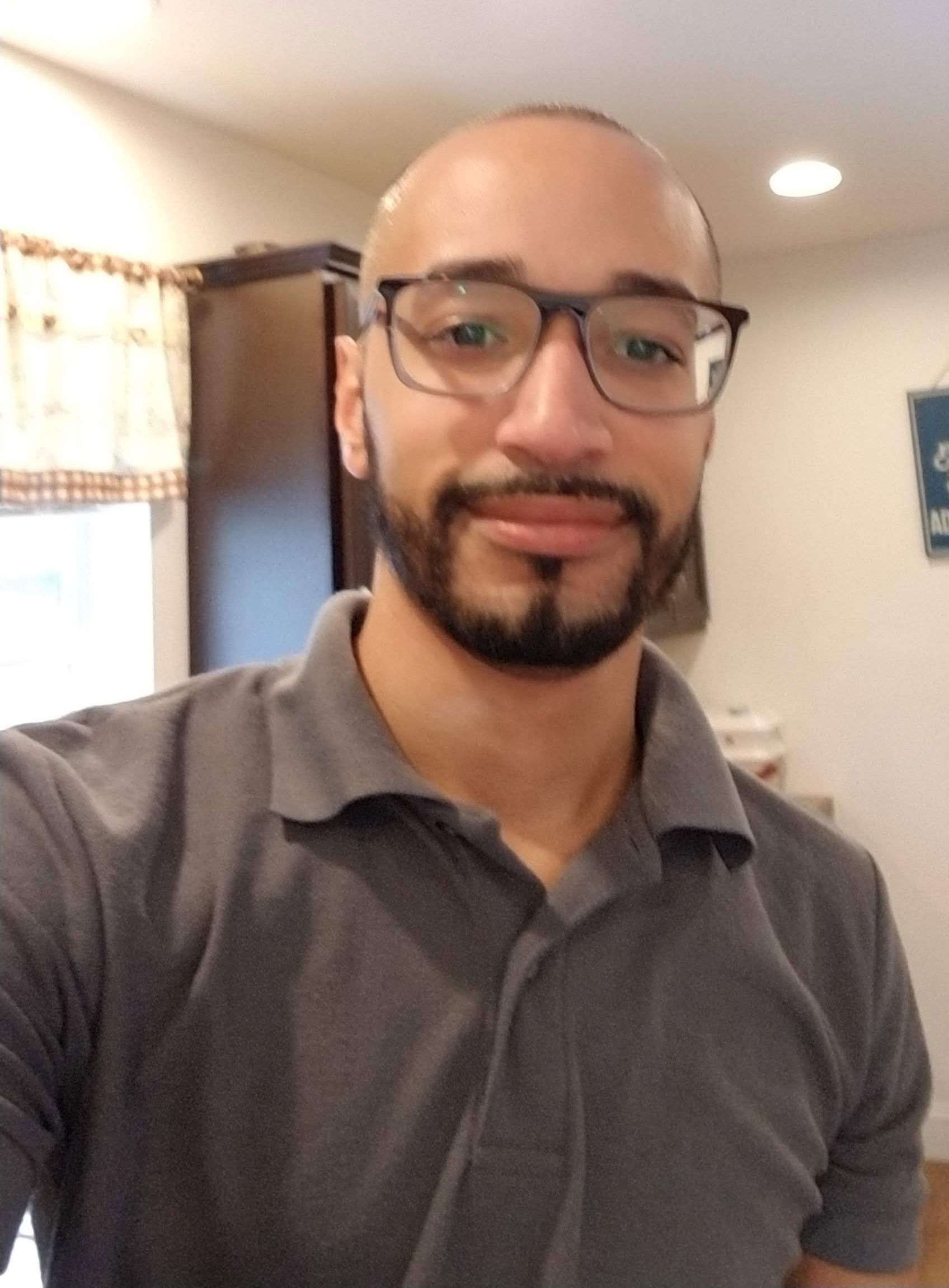 Yancy J. Arrechea
"Do you not know that the unrighteous will not inherit the kingdom of God? Do not be deceived. Neither fornicators, nor idolaters, nor adulterers, nor homosexuals, nor sodomites, nor thieves, nor covetous, nor drunkards, nor revilers, nor extortioners will inherit the kingdom of God. And such were some of you. But you were washed, but you were sanctified, but you were justified in the name of the Lord Jesus and by the Spirit of our God." (1 Corinthians 6:9-11)
Before I gave my life to Christ in March of 2018, I was living a worldly lifestyle of fornicating, sleeping around, doing drugs, aggressive driving, and satisfying the desires of the flesh with no shame. I had no idea that there was a judgment coming to mankind or that I could repent of my sins. I was never told about the grace of God, the finished work of the cross, or witnessed to by a Christian. My journey began Thanksgiving 2017 when I was in my living room high as could be on drugs (marijuana, ecstasy), but as I looked up, I saw an opening in my ceiling that began as a white circle. When I looked again, I saw a man with a bright light coming from Him, and His arms were wide open as if to embrace me. Around Him were clouds and angels. It was the brightest thing that I have ever seen! I automatically knew who He was and I remember saying to myself "Jesus, What are you doing here?" Mind you, I probably never said His name before other than when I would use His name to blaspheme and curse. I'm talking about my dead days here when I didn't know Christ, but I knew who He was at that moment even though I was high because I had an instance of clarity that I will never forget! When this happened, I had no biblical knowledge, but this experience remained in my mind and heart until the Holy Spirit came to me a couple of months later and my whole life changed forever.
March of 2018, was a very tragic moment in my life as it was after the death of an uncle, the anniversary of my grandmother's passing, and the deaths of my pets. I was a mess as it very much felt that things were falling apart around me. So one day, I got high again after smoking about 5 joints back-to-back which was my coping mechanism—an addiction stronghold that had come down the generational line. The Holy Spirit spoke to me and said that the way I was living my life was offensive to Him. Yes, somehow I recognized His voice. God continued to speak and said that if I continued down this path that I would perish. Well, right there and then, I accepted Him into my life. He began to show me the things that He wanted out of my life such as, my lying and having sex with men. Yes, I was a homosexual and engaged to two men before believing the lie that I was "born this way". I now understand that it was due to generational sins, curses, and Santeria/witchcraft from past generations. There was an open door for a spirit to infect me when I was yet in my mother's womb then, there were molestation's as a child from relatives. At this present time, I was still living with my then fiancee but for the first time in my life, I could see that it was wrong to be with a man and I wanted nothing to do with it. I want everyone to understand that when I was in the world, I was completely blinded and saw nothing wrong with the way I was living my life. I also would like to encourage those who witness to homosexuals, to do it out of love because you won't win them any other way. They are just looking for love in all the wrong places being deceived by the prince of the power of the air which is Satan and all his demons.
I was drawn to the King James Version of the Bible and began to read John 1:1. My mind was blown away, and I knew without a doubt that Jesus was God and He was talking to me all this time. It was Adonai, Elohim, and the Great I AM that had shown Himself to me as a burning bush as He did with Moses. By Thanksgiving 2018, God put the hammer on me and told me no more and that my partner had to go! I was still struggling with letting him go and my demons saw that I got saved and didn't want to let me go. It was a struggle, but I wanted Jesus a lot more, so I broke up with my partner. I kept the house and he packed his bags and went peacefully. God's hand was working mighty in my life and continues to do so. I had a lot of fear and worry about how I would afford all the bills alone, but I'm telling you two years later, the power and water never went off and I never went hungry. He has blessed me every single step of the way and has been so faithful even in my unfaithfulness towards Him. When alone, the Lord began to pull me away from people. I just worked and went home and studied the bible and prayed and little by little the Lord had delivered me from fornicating, pornography, and masturbating. Now, don't think that I didn't mess up because I did. It was a sanctification process. But eventually, those "big" sins were out of the picture. The Lord led me to Pastor Robert Clancy on YouTube from (The Narrow Path Ministries: Catch the Fire of Repentance Revival), and through his teaching, I learned about spiritual warfare, generational curses, binding, and loosening, and deliverance. It was just me and the Lord for a while. I wouldn't look at men or women, but then eventually I got bored. With this sudden drastic change, I was missing my old life. Let's be honest, this life of denial that we must live of not fulfilling the desires is not for the weak, but the strong. I'm being transparent here okay. It was around August of 2019, and I was living as holy and righteously as possible. I even got water baptized with evidence of speaking in tongues. I began to work a lot of hours which left me very tired and I was not taking the time to get alone with God and read the bible as I was or attending church. I became spiritually weak and when my birthday came around I thought…"one time won't hurt" and I relapsed using drugs. This was the biggest mistake ever! I got STUCK for almost 6 months smoking weed and taking meth and I hated every single moment of it! Everything from my past came back as I was secretly sinning badly. I ended up like King Nebuchadnezzar—he was so proud God needed to humble him by having him live in the wild on all fours. I feel I had the same experience, and I lost my mind. Now, that I look back, Jesus was right there with me the entire time and drew closer to me even though, I was in willful sin against Him. I honestly don't remember much from August 2019 to January 2020, somehow I still went to work, got paid, and I didn't kill myself or someone else out on the road. It was a miracle! You might be wondering if I had anyone to go to for help and the answer is no because nobody in my family was saved and when I would try to reach out to my pastor, the enemy would hit me with deep shame and condemnation. I had almost given up all hope. It wasn't until the Holy Spirit Himself put His right hand on me and broke all the chains of the heaviness off of me. When He restored me to Himself, I cried like I never did before. It was like I woke up from a 6-month nightmare. I wouldn't wish what I went through on anyone. The healing process began all over again, and I had to regain all the ground that I had lost and come out of sin little by little as before. The Lord revealed to me that I wasn't rooted and grounded in the Word of God and He allowed certain things to show me my true self. I began to be able to recognize His still soft voice even more, and He had shown Himself in different parts in my life so I can get strong in Him. The thing that hit me the most is when He told me that this was my first major storm and it blew me to the ground and how great my fall was, but He stood by me—He held me by His righteous right hand and carried me when I couldn't walk. I'm telling you Jesus is amazing! Please, don't take advantage of Him as I did. I hurt Him so badly and so thankful He forgave and restored me. I learned a really good harsh lesson that I couldn't have learned any other way.
Please pray for one another and reach out to that brother or sister you haven't heard from in a while because you don't know what might be going on in their lives. Another thing I want to mention is that as I was coming out of sin, I had to suffer the consequences. And let me tell you, I sure did because for a while I would hear demons running up and down my stairs, they would shake my bed, make noises in the walls, and even growl, but God put in my spirit what prayer I needed to speak out loud to renounce, denounce, and repent of my wicked ways. I called down fire from heaven, and all the fowl unclean spirits went running out of my house after breaking curses. It was a difficult and tedious thing to go through, so I urge you to draw near to God and stay there. Stay at the feet of Jesus and don't look back to your past and open those doors of sin again. I learned that all my sinning gave legal ground for a very high-level powerful demon to kill me and that thing showed up at my house less than an arm's length away, and if I had not been under the precious blood of Jesus Christ it would have killed me! But God had mercy on me and the Holy Spirit rose from within me so powerfully that I prayed in the spirit so loud and so fast and powerfully that the Holy Spirit used my vocal cords and tongue to help me repent and cast that thing away. Ever since then, I have drawn near to God and I'm never looking back! The love, mercy, and compassion that Almighty God had towards me have helped me come to have a newfound fear and reverence of Him. He's worthy to be praised and of denying self and taking up your cross daily. I'm back to walking in the Spirit, sober, back in the Word, and living a life that will honor and please Him. May God bless every single person who reads my story. I love you all, but Jesus loves you more. Repent and turn to Him for He can deliver you for He whom the Son sets free is free indeed. His words are the truth! God does not lie and He will never forsake you! There is no weapon formed or fashioned against you that shall prosper.
"Therefore if the Son makes you free, you shall be free indeed." (John 8:36)
"Every word of God is pure; He is a shield to those who put their trust in Him." (Proverbs 30:5)
"Be strong and of good courage, do not fear nor be afraid of them; for the LORD your God, He is the One who goes with you. He will not leave you nor forsake you." (Deuteronomy 31:6)
"No weapon formed against you shall prosper, And every tongue which rises against you in judgment You shall condemn. This is the heritage of the servants of the LORD, And their righteousness is from Me," Says the LORD." (Isaiah 54:17)
Yancy was blessed by the teaching of Pastor Robert Clancy and it's my hope and prayer that his ministry can also help in your healing and freedom in Christ. Below are links to Pastor Robert Clancy's ministry site and YouTube channel.
Pastor Robert Clancy (The Narrow Path Ministries: Catch the Fire of Repentance Revival)
Pastor Robert Clancy on YouTube