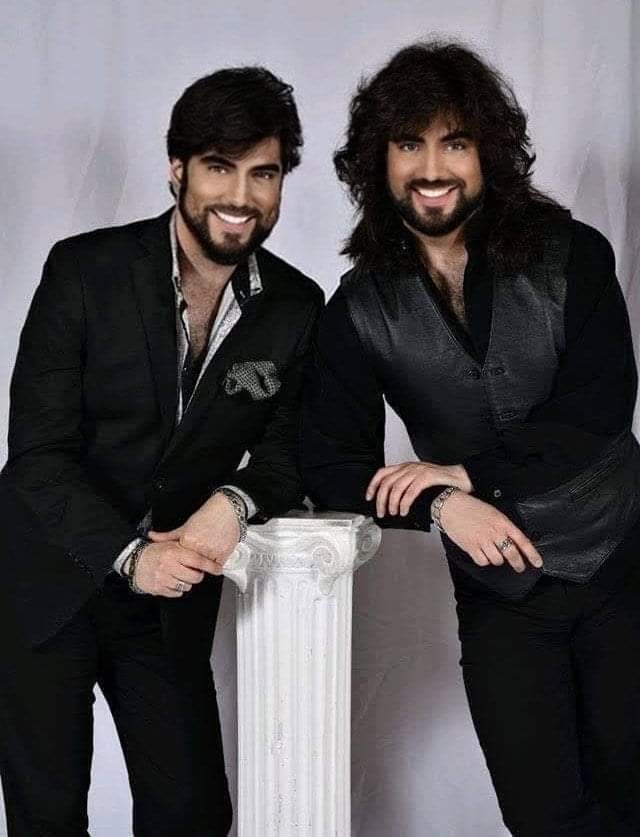 Brian and Shawn Chrisagis
Founders of the Chrisagis Brothers Ministries & Productions
"But he was pierced for our transgressions, he was crushed for our iniquities; the punishment that brought us peace was upon him, and by his wounds we are healed." Isaiah 53:5
Brian and Shawn Chrisagis were born with life-threatening allergies to the sun, grass, most foods, and clothing. The doctors said they wouldn't live past the age of two, but now—they are walking, talking miracles. The twins needed to be in an incubator for the first two years of their lives. When their parents brought them home from the hospital, the windows of their house were covered with bricks to protect them from the sun. The Chrisagis Brothers' early years were marked by a series of "tests and errors" from doctors in the United States, Italy, France, and Germany. It was discovered that the only foods they could eat were soybeans, milk, sardines, rice cakes, and peanut butter. Their mother (Marguerite Chrisagis) and grandmother (Carmie 'Nana' DeFilippo) made all their clothing out of the few fabrics their skin didn't react to. If they had to go outside, they would have to cover up with hats and blankets–if the sun touched their skin, they could die and have to be rushed to the hospital.

When Brian and Shawn were seven years old, their mother, Marguerite, suffered from a severe heart condition and became confined to a wheelchair and needed oxygen. One day, Marguerite went to a healing service at a Full Gospel Businessmen's meeting. After the sermon, she went forward to ask the preacher, Father Michael Scanlan, to pray for her sons' healing, but he insisted on praying for her. Father Scanlan told her that as a parent, she had the authority in her home to stand in the gap and pray for her sons' healing and deliverance. That is when Marguerite learned how to break the bloodline of sickness, death, and disease over her home and loved ones.

After Father Scanlan prayed for Marguerite, she got out of her wheelchair, took off her oxygen, ran around, and wasn't winded. When she got home, she had the whole family pray over her sick children. Marguerite' felt an evil spirit push her onto the floor,' and the twins were instantly healed from all sickness! Marguerite asked the boys to name anything they would like to eat in the act of faith. "Hot fudge sundae!" was the unanimous response, and the family went out to a nearby restaurant for the boys' first ice cream.

The entire week, the family went to the doctors, who "redid the tests and x-rays about five times" before they finally confirmed the twins were entirely well and their mother had "a new heart." Their doctor became a born-again believer that day, marking the beginning of the twins' powerful ministry. Today, Brian and Shawn are ordained ministers who have devoted their lives to sharing their powerful testimony and God's love through their music and creativity.

The Chrisagis Brothers have become staples for their wholesome family entertainment and fun through the years. To check out Brian and Shawn's biography and career highlights, please visit their ministry site, The Chrisagis Brothers Ministries & Productions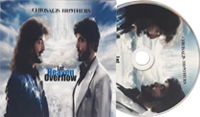 Chrisagis Brothers Support Club

If you are interested in purchasing artwork from Brian & Shawn please message them on their ArtBy Chrisagis Facebook page. Artwork is $50 plus shipping @ $8---each picture is 8 and a half by 11--larger sizes are 11 by 17 for $70 plus shipping. Proceeds help support this wonderful ministry!
Little House on the Prairie by Shawn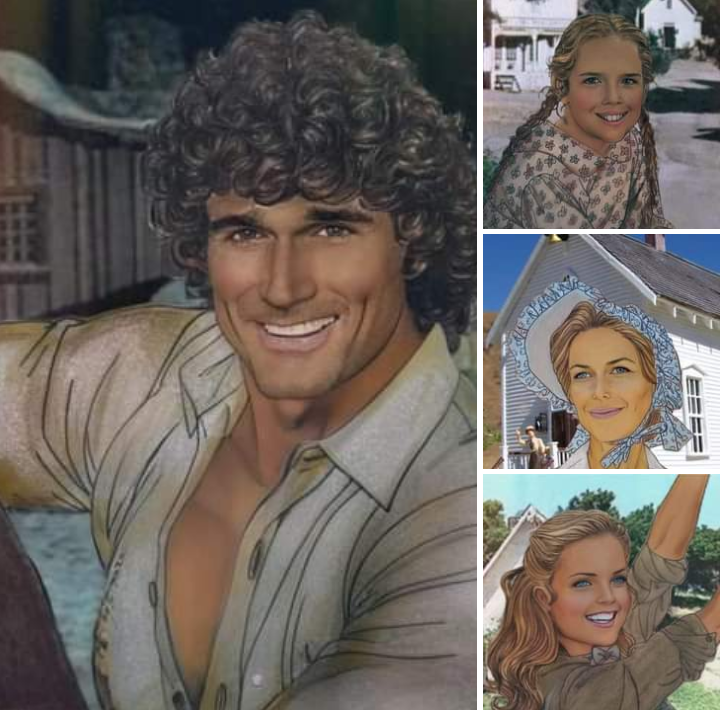 Russ Taff and David Phelps by Brian & Carmen and Michael W. Smith by Shawn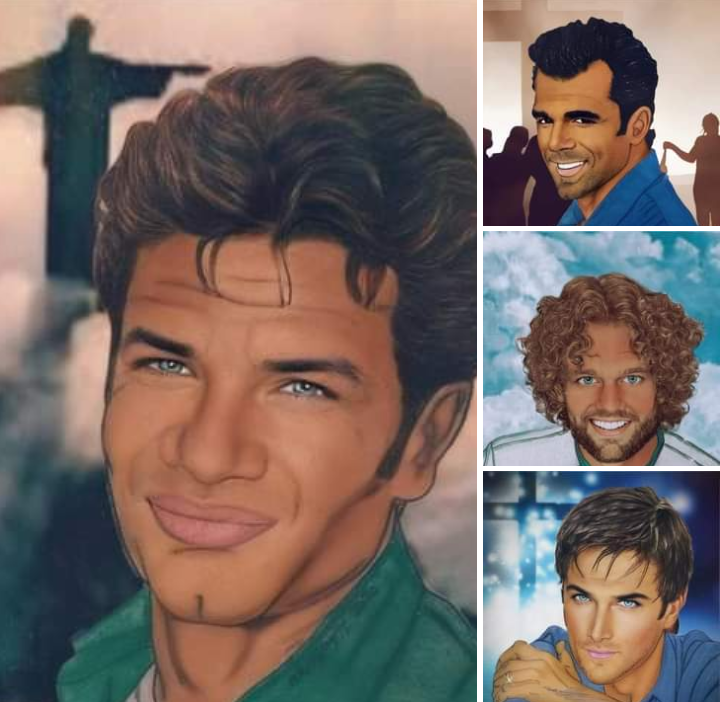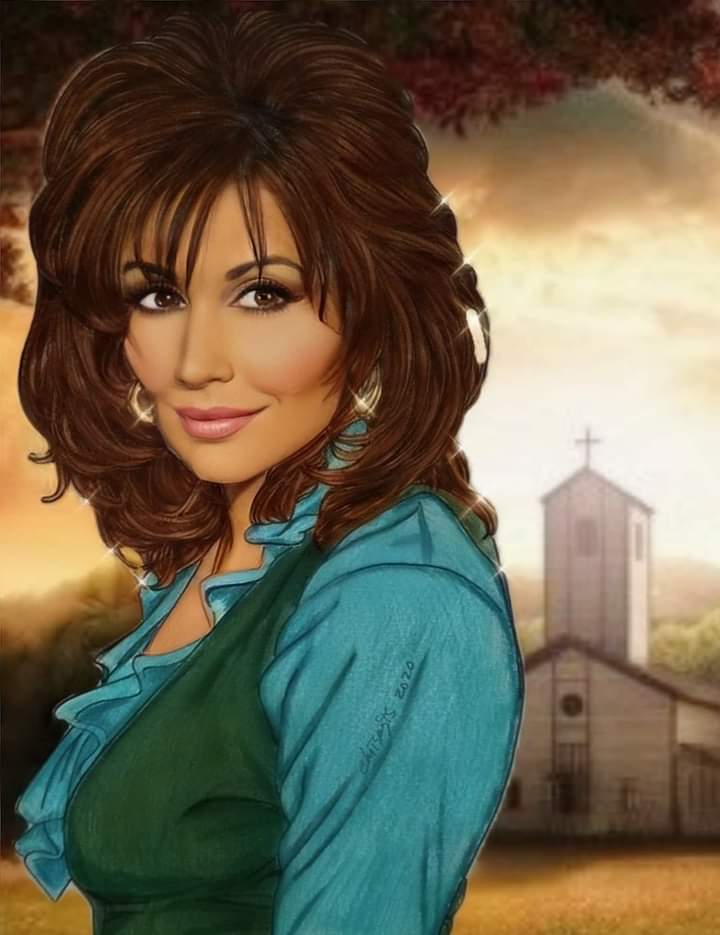 A beautiful book about the Chrisagis Brothers Mother, Marguerite "Margie" Chrisagis, and their family called A Legacy of Love--by Debbie Fuller (Author), The Chrisagis Brothers (Contributor) -- Click on the book cover to order on Amazon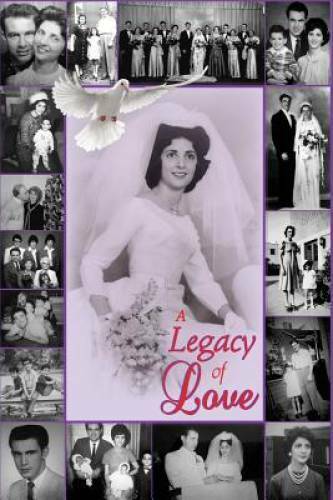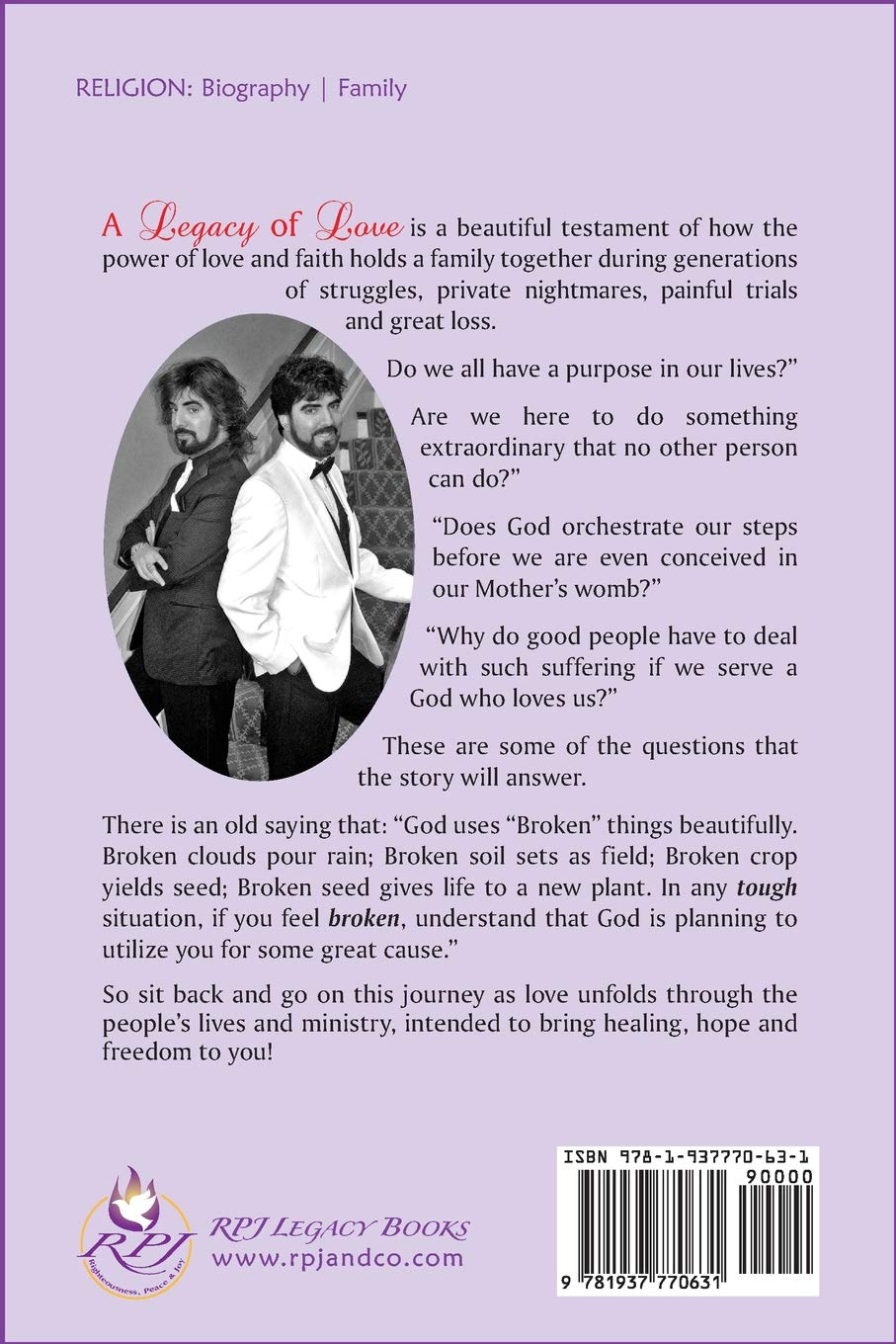 Special tribute song for Brian & Shawn's Mother Marguerite "Margie" Chrisagis called If Heaven Had a Phone