Emily's, dark past included many failed relationships, an abortion, addiction, welfare, and single motherhood. She became so hopeless, that she came up with a suicide plan. However, a chance meeting with a stranger, changed her life forever!
"Neither is their salvation in any other: for there is none other name under heaven whereby we must be saved." (Acts 4:12)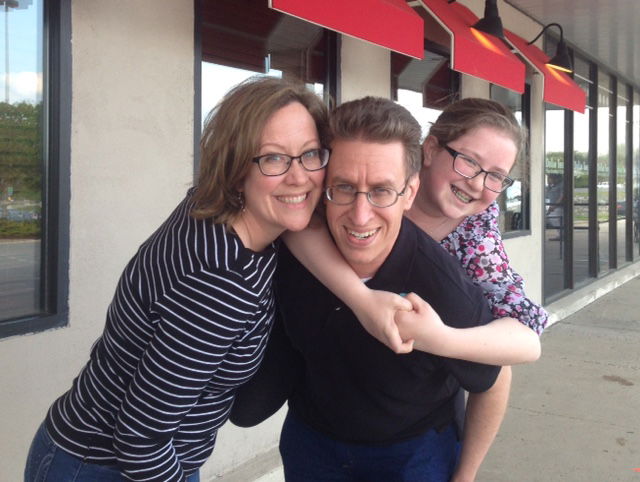 Emily Myers
This is the story of how God intervened in my broken life and turned my past into purpose.....
In 2012, I was a single mom on welfare, unemployed, and addicted to drugs and alcohol. I was hopeless and in despair with a suicide plan, when a chance meeting with a stranger changed my life forever. I met a woman who invited me to an addictions program called Reformers Unanimous at her local church. It was there, that I was faced with the most important decision of my life.
I grew up in a very religious home with a large family. My mom was loving and attentive, but unfortunately both of my parents came from abusive childhoods, and so that cycle continued. My dad drank alcohol every night, and was violent and unpredictable. His unfaithfulness toward my mom affected our family greatly. There was no moral compass or guidance for my siblings and me. My childhood (and eventually adulthood) was marked by fear and mistrust of everyone. I was taken out of the family home several times as a child, living in various institutions.
I spent adulthood trying to escape the pain of my childhood. Failed relationships, abortion, drugs, alcohol, regret, guilt, shame, 10 years of counseling, multiple 12 step groups, false religions, self-help books, and the list goes on. I needed an identity, but couldn't find one. What was missing? Why did I feel so empty inside? These questions haunted me every day.
By 37, life had come undone. I couldn't handle one more failure, and the only way out that I could see...was death. I made the decision, that I was going to kill my daughter and then myself. It was no coincidence that shortly after this, I saw a news story about a woman in Florida who had the same idea, however...her son died and she survived. For that reason, I delayed my actions for several weeks and that is when God intervened by putting the Christian woman in my path. She showed me a kindness and acceptance that I had never known. She didn't judge me, and wasn't afraid to jump into the mess I had made of my life. If that wasn't enough...she held my hand through the darkness. For the first time, I saw the love of Christ through another person! Curiosity got the best of me, and one night I attended the program. There was a preacher there named Mitch Zajac, who shared his incredible story of redemption. He was as hopeless as I was before he too, was faced with a decision to make. He explained why Jesus came to the earth over 2,000 years ago. He came to seek and to save the lost! I knew I was lost! And, I knew I was broken! He asked me this question with urgency: "If I were to die in a car accident that night, would I go to Heaven?" I thought I would go to Heaven, but according to the Bible I was wrong. I realized I was a sinner in desperate need of a Savior. I had been wrong about many things, but I knew I couldn't be wrong about that. My whole life hinged on whether I would accept Christ or reject Him! I chose to accept Christ's payment on the cross for my sins, and in that moment...a burden was lifted from me that words can't describe. Shame and guilt vanished and although, I still had the same problems, I now faced them with a new hope.
Within a year, God blessed me with my best friend, Andrew, and we have been married 5 years! Our marriage is happy and healthy because God is the best matchmaker! I have been completely clean and sober for 6 years as of 2018! Through Biblical counseling, the Reformers Unanimous program, weekly Bible class, and church services at Valley Forge Baptist Temple, in Collegeville, PA,...I have experienced complete victory over addiction! Most importantly, God gave me a clear conscience after forgiving my sins. The one who made me is the only one who could fix me. God was the missing piece!!
***Valley Forge Baptist Temple in Collegeville, PA***
***Valley Forge Baptist Temple (Biblical Counseling Center)***
***Mitch Zajac, had the opportunity to share his testimony on CBN's The 700 Club this past year. Today, Mitch is a traveling evangelist, spreading the good news of Jesus Christ. Feel free to contact Mitch for prayer and questions about Jesus and salvation***
Making a Living from Anger (Mitch's Story) Mitch's Ministry Site Talkin' Faith TV Show
Read More