"For God has not given us a spirit of fear, but of power and of love and of a sound mind." (2 Timothy 1:7)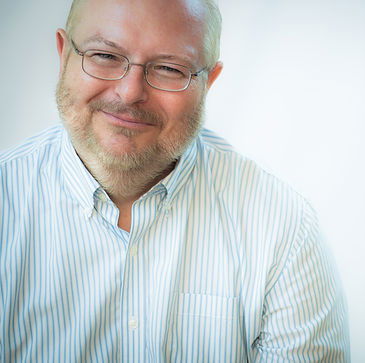 David L. Winters

Although, I accepted Christ in adolescence, the wounds of my childhood left indelible marks on my heart. My motto as a government procurement manager: "Never let them see you sweat". Rising quickly through the civilian ranks of the Navy, I reached the highest general schedule grade at age 34. On the outside, I'm told that I looked confident, intelligent and funny.
On the inside, I felt driven to accomplish as much as possible. Though ambitious and eager, fear became my constant companion. Frankly, I didn't know the basis for most of my fears. High places, including flying in airplanes could be overcome with a pill, and carrying my Bible with me on the trip. Fear of public speaking could be managed with intense preparation and to-die-for graphics in my presentation slide deck.
Although, a strong man on the outside, the pain inside became almost unbearable. In my forties, panic attacks appeared out of nowhere. Now working in Washington, D.C. for the Department of Homeland Security, my daily routine included going in and out of controlled facilities. Keycards, elevator control cards, physical keys and microchips all had a part in my daily life. One day, I had to fight with myself to get on an elevator to go to an important meeting.
At the large conference room table, the meeting had just begun when I thought I was having a heart attack. To make a long story short, I scared everyone to death and found out it wasn't a heart attack. God had a plan to change my life.
Over several months, He showed me that I must quit my job and spend time with Him in prayer. Everyone thought, that I was even crazier when I quit my secure government job just six years short of retirement to take a sabbatical. I didn't know how long it would last or what would happen. I just quit working and started spending all day, every day with God and occasionally a few close friends.
The result was an amazing transformation! By reading the Bible, praying and studying more than twenty books, God relieved me of my underlying fears and gave me confidence to return to work. I learned that the purpose of my life was not to get ahead, but to serve my employees, customers, supervisors and co-workers. When I started spreading love, fear fled the scene.
After completing the last five-plus years of my career, I retired and made another dream come true by becoming a Christian author. Sabbatical of the Mind: The Journey from Anxiety to Peace became my first book and tells the whole story of recovery from paralyzing fear. Although my author journey has only begun, I can now trust God that whatever lies ahead, He is in charge.
Catch up with David on his website Sabbatical of the Mind or his Facebook Author Page David L. Winters ----He also has a Blog---
Purchase Sabbatical of the Mind on Amazon and on the STORE section of his website Sabbatical of the Mind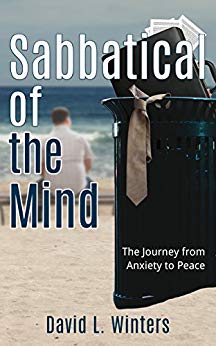 Purchase Sabbatical of the Mind

Please visit David's website Sabbatical of the Mind for other fiction & non-fiction books he has written.