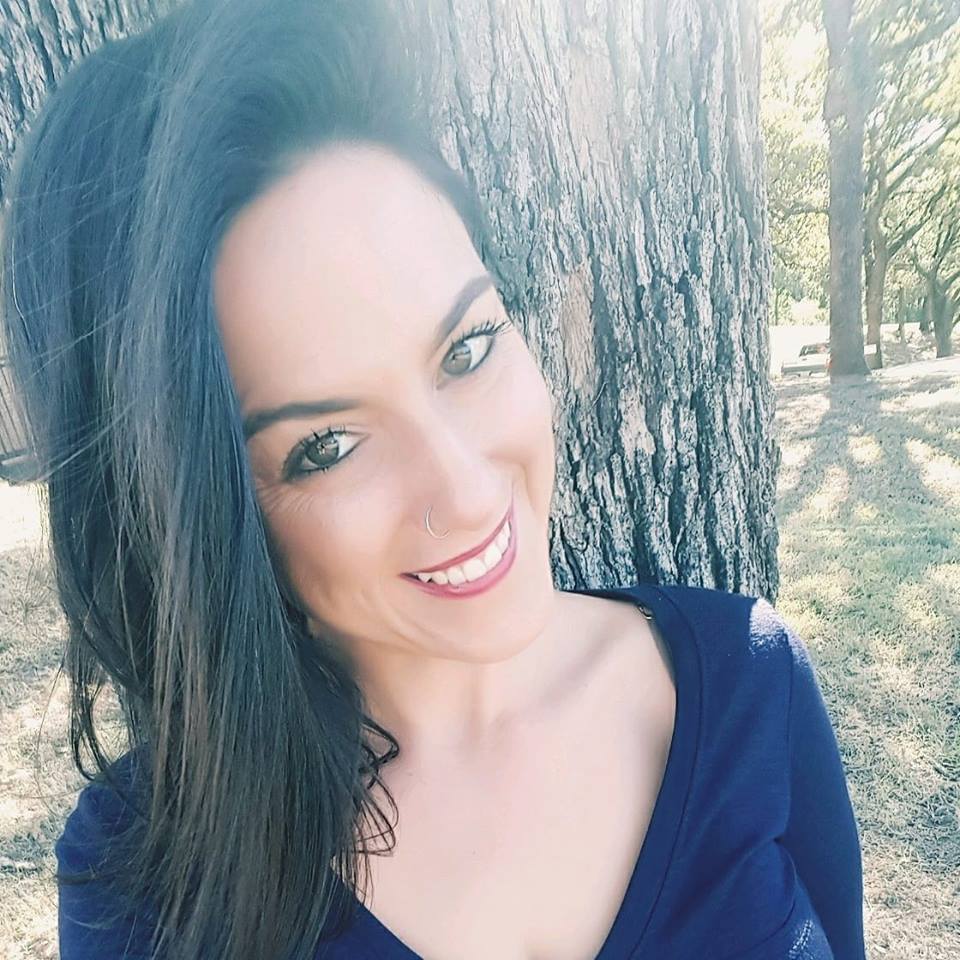 (Mark 8:34-38) "Then he called the crowd to him along with his disciples and said: "Whoever wants to be my disciple must deny themselves and take up their cross and follow me. For whoever wants to save their life will lose it, but whoever loses their life for me and for the gospel will save it. What good is it for someone to gain the whole world, yet forfeit their soul? Or what can anyone give in exchange for their soul? If anyone is ashamed of me and my words in this adulterous and sinful generation, the Son of Man will be ashamed of them when he comes in his Father's glory with the holy angels."

God uses us! Even in the midst of our sin, our pain, and especially in our sorrow. He uses ALL things for good, not only for those that are hurting, but also for those doing the hurting. Today, I am going to encourage you with one of my many testimonies of how God carried me through, healed me, and helped me grow in my relationship with Him!
It's no secret that I am a single mother—I never married my son's father however—my pregnancy was a medical miracle. In the past, I had many woman issues that left my ovaries scarred, and even experienced cancer scares that brought on several surgeries which took half of my cervix. My odds of pregnancy became 50/50—50% chance I would get pregnant, and 50% chance that I would get pregnant, but with extremely high odds of not carrying full-term or miscarrying. I left that appointment filled with sorrow—grieving my dreams of becoming a mother. I knew God, but as any immature Christian, I believed I didn't deserve to be healed and/or blessed, and that I was the one in control. I began to gather paperwork to start the adoption process for a special needs child and MY plan was to mail it out on my 30th birthday. But even in the midst of my sin, God had a different plan!

Unmarried and in an unstable relationship, I became pregnant in December 2009. Needless to say—I had a high risk pregnancy. I was excited to become a mother, but I feared losing my baby, especially knowing that I did not become pregnant in a way that pleased God. The father of my child was in and out of my life, coming back with temporary positive gestures that sometimes lasted only a few hours. Often he would leave after horrible actions of cheating and verbal abuse. I was about 4 months pregnant, when I prayed about getting back together with my son's father. God showed me two roads that I could chose to take—The first road would lead to a dark and heavy-hearted path with a terrifying forest—The second road would be breathtaking, beautifully bright, and like open and clean fresh air. While God showed me the 2 choices that I could take—I chose the dark path. I wanted my child to have a family—I'm sure you are thinking—Why didn't you choose the sunny road!?!? But, I had already had years of false Biblical teaching at this point and in my mind, I was going to do whatever it took for us to be a family even though, his father was abusive, struggling with substance abuse, and would cheat—I thought I could fix it all!

At the time, I became pregnant, I was a worship leader. Yes, even those in ministry struggle with their flesh. I was in serious emotional pain and confusion, but I led worship every Sunday and I praised God! This is truly where I deeply learned how to praise Him during the storm, and let me tell you—I praised Him! I never missed a Sunday—I kept moving forward and put on a smile that I call "Gods smile", because without Him, it would not exist!

About a month after I had my son, his father became physically violent on top of all the verbal abuse. He didn't want to be home, sober or faithful. Every weekend, I obtained a new bruise to replace the one that faded from the time before. His face would literally change and I saw Satan in his eyes. In the midst of Satan trying to break me down, I got right back up. Literally, he would throw me across the room, and I would just stand right back up. I didn't hit back, I just kept getting back up to face him. Maybe it was a mistake, because it angered him even more, and made the situation worse. But, I had been in abusive relationships in the past where others often blamed me for not standing up for myself. I didn't know what to do, but I knew I wasn't going to just lay there anymore.

Well, yep—even 6 months later—I still wanted my family to work, but the abuse continued to get worse, and as it did— I did my best to hide what was truly going on in my life. It did help that he wasn't home much though. Months after the birth of my son, I started going to therapy because he started making me believe that I was crazy and needed help. I sure did need help, but not the kind of help he expected. I didn't admit to the physical abuse because I knew my therapist would have to report it, and—I was beginning to believe, that I provoked it, therefore—in some way, felt I deserved the way I was being treated. My therapist was a Christian woman, and she helped me see that I shouldn't blame myself because it wasn't my fault. It took me about 2 more months to kick him out for good—not because of therapy, but because my son got hurt. Most of the time I got hit, my son was in his bedroom, or—I wasn't holding him at the time when his father became violent. However, this time—he pushed me hard while, I was holding him and his 6th month old little head, flew into the door, leaving a bump that swelled. My thinking at this point was, "It's one thing for me to be abused—I can take—but for my son to get hurt, it is not OK!" It was extremely difficult because no matter how much you don't like being abused, you're so messed up mentally you don't know up from down. But, I kicked him out and got an order of protection. It has been almost 8 years since that day.

Unfortunately, we still have to deal with him, but thankfully—it's from a distance. He still continues to struggle with his flesh, and we continue to pray for him. He's not very involved father which, is a blessing because he's not healthy enough even to be a part-time father. I forgave his father years ago, while I was still healing, because it's not about how I feel—that's the key to growing spiritually. I want my son to know God is the reason for the path that we are on in life. With all my heart, I want him to know God the way I have come to know Him, so he doesn't waste his life floating through the world encountering or causing pain because of his own pain or confusion.

God has taught me that forgiveness is not only for me, but also for my abusers. He showed me how they were at one-time victims too. I have learned such a depth of forgiveness with understanding that I never knew before. God has given me strength to realize why I got into abusive relationships. He has healed me, and now uses me to help others! All of the evil that I have encountered, and participated in—He now uses for the good of strengthening me spiritually and others! Today, I not only minister to my son, but also to those in recovery from all kinds of traumas. He uses me as a mind, body, and soul coach to all. He has given me the ability to relate in ways that many cannot. This trial was painful on many levels, but it brought me closer to God, has become part of my purpose, and is one of my favorite testimonies!