Wendy Burpee grew up in a Christian home, but along the way...she strayed far away from God finding herself in abusive relationships, and choices made to abort pregnancies. Wendy's story is one of hope and redemption, in which she now uses the mistakes she has made to help many women chose life for their unborn babies.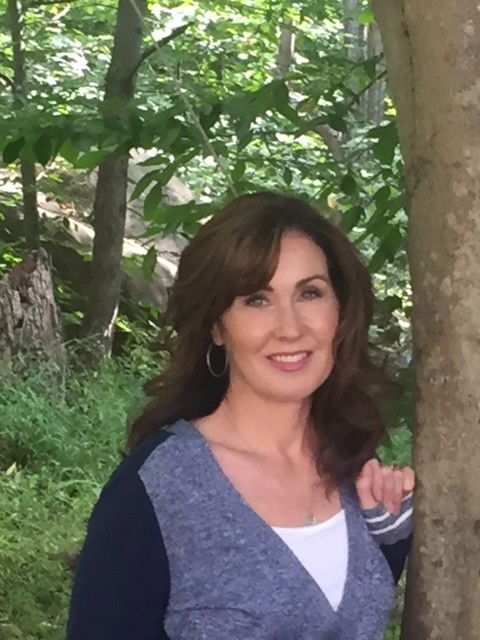 Wendy Burpee
"...but rejoice to the extent that you partake of Christ's sufferings, that when His glory is revealed, you may also be glad with exceeding joy." (1 Peter 4:13)
I was raised in a Christian home and attended Christian school all my life. My Dad was very strict and the world seemed very black and white in those early years. I viewed God as a judge waiting to throw the book at me for my sin. On the surface, our family looked like we were put together. I have a half -sister who spent weekends with her father and then, when my Mom was 38, she announced she was pregnant which I had a hard time absorbing. A year later, she sat me down to tell me she was pregnant again. My sister had married and moved out by the time my brothers were born. I finished high school and left for Pillsbury Baptist Bible College in Minnesota. When I came home on break there was a lot of stress about whether I would return to college. My parents were in their 40's with 2 toddlers and what felt like a whole different family. During this time, I started to hang out with a boy I knew from my part-time job. We were sneaking around to see each other. When my parents found out–they told me that I had to make a choice between him and living in their home. I didn't want to give up what I thought was true love, so I packed my things and left. I stayed with his sister while we tried to figure out what to do. About 2 months later, I shared the news with my then boyfriend that I was pregnant. He didn't seem happy, and to be honest–neither was I. I was panic-stricken that my parents would find out and then, I would never have any chance of being part of my family again. I had no one to talk to so, as terrified as I was, I walked into the Allentown abortion clinic and ended my pregnancy. My fear of having anyone know, that I had sex outside of marriage and got pregnant was more powerful to me than my fear of having an abortion.
I remember feeling numb afterwards. They told me as the medicine was putting me asleep, that when I woke up– it would be all over, and I could go back to my "normal" life. What an incredible lie!!! When I woke up the last of my innocence was gone, and I felt broken and damaged. I think my boyfriend felt guilty so out of the blue; he asked me if I wanted to marry him. I thought to myself..."Now, you want to get married–Strange response to what had just happened". Well, a few weeks later, we went to the courthouse and got married. After about a year together, our relationship fell apart. I realized that he was seeing someone else and within a few months he left. I was 21 divorced and alone. This is when God began to whisper..."I'm here, come back". But, while God whispers, Satan is hard at work. He sent a good looking guy into my life to distract me. He gave me attention that I craved after being divorced just a few months before. I felt wanted again. Everything seemed exciting and new until one night when I came home from work. My new guy was waiting by my back door. He walked up to my apartment with me. It didn't take me long to realize, that he was very drunk. He began interrogating me about where I was all day, and thought that I was seeing someone else. My answers only seemed to fuel his response. You never forget the first time someone hits you. It went on for what seemed like an eternity. He choked me, suffocated me with a pillow, threw me across the room several times, called me filthy names and then assaulted me. Sometime before morning he passed out, and I managed to crawl across the floor and call the police. They hauled him away in handcuffs, and I thought..."Thank God it's over". I didn't call anyone or ask for help. Reaching out to my family or my church was in no way an option because surely, this was punishment for the horrible things I had done. I did the best I could to cover the bruises and went back to work. I shoved the experience into the box with the abortion and nailed the lid on tight. A few weeks later, one of my boyfriends friends came by and handed me an apology letter. It said how much he loved me and he didn't mean to hurt me. He was just jealous and drunk. I felt guilty that he was headed to court and was charged with aggravated assault and rape. He might have to serve years in jail. He continued to send messages until–I caved in and dropped the charges. Not only that but, I agreed to see him again. My expectations for a relationship were now at an all time low. In fact, clearly there were no expectations. For a few weeks he was good to me and then, the drinking began again. He would push me and knock me down. The names were worse than the physical abuse. I can't tell you why I stayed. I didn't grow up in an abusive home. I knew my life had gone way off track, but somehow no matter how severe the abusive got–I would always give in to his manipulation and accept his ridiculous apologies. Two years went by, and then the unthinkable happened. I was pregnant again. The abuse instantly increased and his desire to see me miscarry was clear. I still remember the day he punched me in the stomach just aside a bar we stopped at so he could get a drink. When I got up off the ground, I told myself I can't do this. Again, I drove to Allentown and let them convince me that the fetus was early and "just a bunch of cells". I knew in the deepest part of my soul, that was not true, but in that moment–I needed to justify what I was about to do. The next day when my boyfriend came home from work, I told him something was wrong and he needed to drive me to the hospital. It was Friday, so he was already drinking and using. As we pulled up to the emergency room he told me to go in and he would park the car. Well, he never came into the hospital because it was more important to him that he went back out to drink. No one was there as I was taken to surgery for a Dilatation & Curettage for a botched abortion. Now if you think the horror of my story can't get any worse well then, you don't fully understand how deeply the devil wanted to destroy my life. Just 10 weeks later, I was pregnant again. There was no saying no to this man anymore. I kept thinking this cannot be happening. I didn't even think this time–I just went to Allentown, and became an official repeat offender. I was taking birth control, but because of the trauma and abuse–the pill was not very effective for me. I sat in that horrible place thinking..."How in the world did I go from an honor student in my Christian school to living in hell?" My life had spiraled out of control and nothing seemed to matter anymore. It very much seemed that the devil had won. After all, he had destroyed my heart, my emotions, and my will to want any better for myself. I began to accept the beatings like they were well deserved. Nothing mattered. And then, my friend, Joanna, from high school, looked me up and got in touch with me. Truly, God sent her just when all hope seemed lost. She told me to stop by so we could get together. So, I went to her townhouse and met her sweet funny husband who was a youth Pastor. They talked about wanting a baby and what the future would hold. I just sat there thinking..."I will never have a life like this". She kept in contact, and finally one day stopped by my apartment. She knew I was in trouble. She knew I would never admit how bad things really were. She saw the bruises on my arms and the pain in my eyes. She looked around and went back to her car bringing in an empty box. She started emptying drawers and asking me what was mine. So I asked her what are you doing? She looked at me and said there is no way I'm going to let you stay here with him another minute. I was terrified and sadly could not even imagine at that point a different healthy normal life, but somehow she convinced me to leave. I would return to my boyfriend one more time before making my final escape ending 5 years of pain and abuse. Over the months that followed I went to counseling briefly but struggled to connect with anyone. I never brought up the abortions in my counseling sessions. No one knew what I had done, and I was convinced if they did–they would be horrified. You see, I wasn't like the clients that come to Genesis, which is the name of the pregnancy center, that I am blessed to be the director of in Pottstown, PA. I didn't grow up in a troubled home. I knew better. I knew what abortion was. There could never be forgiveness for someone like me right? I couldn't imagine why God would ever want to have anything to do with me. I already perceived Him to be a judge waiting to punish people for even the smallest sin. Clearly I was not deserving of anything good from Him after all I had done. This is where my redemptive story really begins. Over the months that followed, God sent people into my life that showed me love including, the man that would become my husband. Through this, I began to see a different side of God. Could it be true that He was a loving Father, and was it even possible, that God still loved me? I returned to church which was one of the hardest steps for me. My parents began to check in with me and my Mom and I really reconnected. Although, I never consciously decided to put away my past where no one would find it, it just kind of happened that way. A year later, I got married and 9 months later gave birth to my first son and 2 more children soon followed. I was living the life I never thought I would have. My husband had a great job and lived in a beautiful home. The past was gone. I had banished it. I had no plans to ever speak of those experiences again.
So now we move to 2017. My life is settled. I am married 18 years to a hard working husband and have 3 great kids. I was working from home for my brother's insurance company as a successful sales agent. Our family has been faithfully attending Valley Forge Baptist in Collegeville, PA for over 10 years. I begin to feel like there's something more I should be doing for the Lord. So, I start to pray..."God do something with my life". Take my story, and use it for your glory. Whatever you want–I will do. Now, let me warn you before you utter these words to God, be sure you will be willing to do what He will give you to do. A few months later, a friend from church who was volunteering at Genesis Pregnancy Center, told me about an opening for a director at Genesis. I was not very familiar with the center, and I told her that I didn't know anything about running a Christian non-profit. She strongly encouraged me to apply. After submitting my application–I began to pray, Lord if this is what you want me to do, I will do it. Now, I don't really know what "IT" was yet. I'm intrigued by the thought but not really aware of what this job really entails. Only for the briefest of moments do I think I might be faced with my dark hidden secrets. I had asked the Lord to forgive me, but I still had decided not to bring those events out into the light. I pushed those thoughts aside and convinced myself I could leave the past safely where it was. I can't tell you how excited I was to get the call that Genesis wanted me as their director. Now, Genesis has been around for 35 year. The previous director left the center before I came. The client advocates were on hold waiting for me to get my head around the job. The administrator had left and there were no volunteers coming. So with a key to get in and a prayer for God's guidance–I opened the door to Genesis and the journey to this day had begun. I hired an administrator, called the advocates and did my best to get things going again. Financially, things were grim but since business was my strong-point, I was able to cutback to only necessities and work on getting out to the Pastors to spread the passion of our center to the churches to get support coming in again. There were challenges in those first 3 months. I was replacing a director who had been on the job for 23 years. Many of the churches were unsure of our future and were waiting to see what changes would be made. Our board of 3 expanded to 7, and the support began to come again. We finally were settling down and getting into what really mattered. THE WOMEN! I filled in as an advocate when needed, but the pace was fairly slow, and I spent most of my time visiting churches and finding new connections of those who may want to support us. However, on occasion–we had a women who came with a story of domestic abuse and eventually, I would be faced with an abortion-minded woman unsure of what she would do about her unplanned pregnancy. My mindset of keeping the truth of my story hidden was no longer possible. When sitting across from a young woman who may go ½ mile up the street to Planned Parenthood, and abort her child–my past poured out in order to change her mind, and see the reality of her decision. There was no question God wanted it brought to the surface in that moment. As the next year passed and Genesis began to grow again and thrive, God began to work on my heart. Healing is a personal journey and my dark secrets couldn't remain hidden any longer. In time, I knew what God wanted me to do. You have to tell your story Wendy; I could almost hear his voice saying. Let me use you for my glory. My answer to Him–God, telling one woman in a room alone to stop her from destroying a life is not the same as standing in front of one's peers, and letting them see that part of you best left forgotten. After much prayer and consideration, I told my board and client advisor's bits and pieces of my life as to not overwhelm or shock them. I continued to pray if this is what you want Lord, please make it clear to me. I decided for several reasons to obtain the records from that first traumatic assault event in my life. As I sat in my office reading over the report–I quickly glanced to the top of the page and noticed the date, MAY 1, 1994. I lost my breath for a minute and sat there in awe. I had been invited to share my story for the first time ever at a National Seminar for Christian pro-life Directors and their staff in Michigan. WHEN? May 1, 2019, 25 years to the day since those traumatic events had taken place. The President of that group connected me to Jeanne Pernia. Jeanne like Abby Johnson had been the director of an abortion clinic in Miami, Florida. She had received Christ and is now a champion for the Christian pro-life movement. I sent for her book, and read it very quickly. Her story brought memories flooding into my head, that I thought were long gone. I reached out to her and we began to email. God brings the right people along to promote healing and encouragement when you need it. Is my journey of healing over? No, the process continues every day. I know the God of this universe has forgiven me and has allowed me to be part of His plan at Genesis Women's Clinic. I don't know what God has for me in the future, but I share my story with you today trusting that His purpose for my life is fulfilled in my willingness to tell the whole story. It would have been easier, so much easier to share just one abortion experience with you, but then God would not fully be glorified for ALL that He has done in my life. I don't know why, but in those moments, I felt a rush of emotion about my past. You see it's not about me and what people may think of me after I speak the truth–it's about how God took a broken woman, a sinner; a Christian who came to know better and–redeemed her for His purpose. He does that in the Bible over and over so in reality, I feel honored to tell you today. I have suffered the trauma of abortion 3 times. I am a saved by grace and a follower of Christ who will fiercely fight for the lives and souls of the women in my community. God has forgiven me, and reached deep into my heart to bring healing to my life. He has placed me at Genesis, which truly has been His gift to me. Today, I bring meaning to the 3 unborn lives that walk the streets of heaven with my Savior. I give honor to them, and glory to my Lord for His redemptive, gracious, power. Since our medical launch this past May, we have saved the lives of 12 babies and ministered to their mothers. All the glory goes to God for His direction in my life and for Genesis. It is a blessing as well, to speak for the Christian pro-life community.
(Click on the link above or on the photo below to visit their site)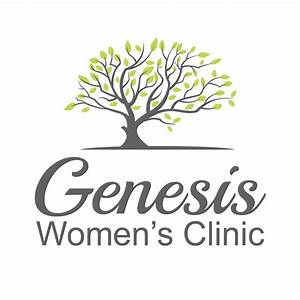 Wendy Burpee, Director
888 East High Street, Pottstown, PA 19464
(610) 970-8088