"These things I have spoken to you, that in Me you may have peace. In the world you will have tribulation; but be of good cheer, I have overcome the world." (John 16:33)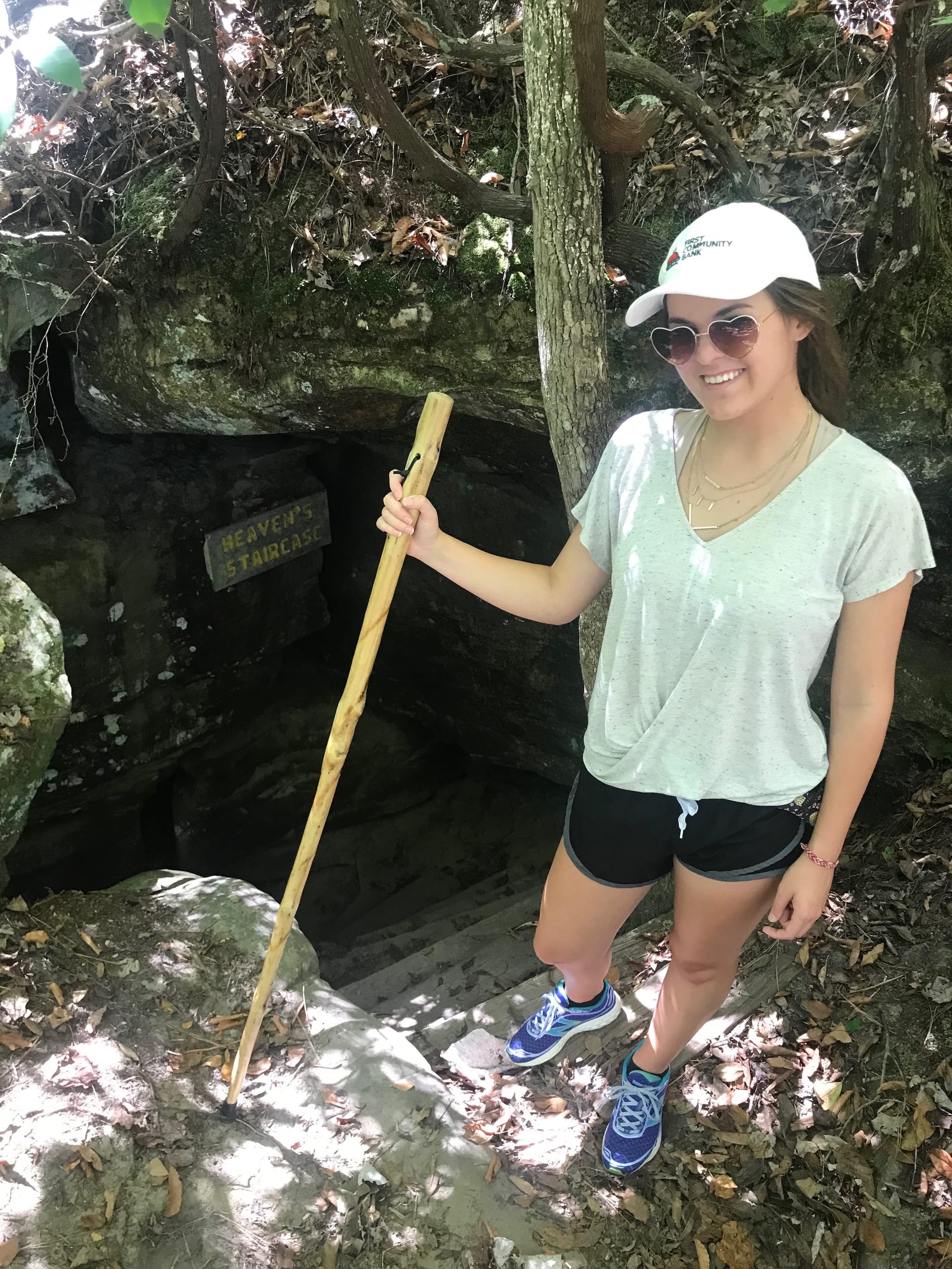 Ashley Nall
I vividly remember when I became an atheist eight years ago. My last prayer was me crying to God, "it's just not logical". Wouldn't a life without religion be easier anyway?
Those eight years were nothing short of painful. My flesh took over, and the enemy reigned over me. I was put in bondage while believing the lies that I was truly free, and found my real identity. The first year, I was diagnosed with depression. Then at sixteen years old, I became suicidal. My life as a high school student consisted of hiding in activities that I would never complete, finding my worth in romantic relationships that left me broken and building walls in my life that no one could knock down.
My heart hardened, and I would laugh at my family for believing in "a god". I would debate with friends about religion until they gave into my beliefs—some even, began to doubt their faith. My misery hid behind a mask of academic achievement and fake confidence on my opinion of God. My last year of high school, I received a full scholarship to a university. I placed all my hope in this college, so I could have a fresh start.
I became more relaxed about my beliefs, and I rarely shared my atheism with others. As a college student, I adopted the New Age movement into my daily life. Instantly, I found comfort in the spiritual realm, I devoted most of my time to meditation, lucid dreaming, and energy healing.
This was when I learned about "spirit guides"—which quite frankly, are demons in disguise. I found comfort in the spiritual realm, and began to have constant communication with one particular spirit. I would call on it, at times to enter my body and help me with decision making. It taught me about astral projection, which was so taxing to learn that, I began denying invitations to hang out with my friends and slacking in my college courses.
When I started to visit the spiritual realm through astral projection, I met my spirit guide face-to-face. After opening myself up to these practices, I started to get unwanted visions and intrusive thoughts. My depression caught up with me one night, and I wanted nothing more than to end my life. I called my dad, who lived two hours away from the university. He insisted to come visit me to make sure that I was okay. After a few hours of talking and calming me down, he left to go back home. Having a long day, I fell asleep, but then woke up at 11:00 PM—with a vision of a vehicle running off the road. It was horrifying!
The next day, my mom called me to say that my dad fell asleep while driving, and had a wreck at that same time and location. Gratefully, he was okay, but I knew I was losing control over whatever my life had become. Only a few days later, I called on help from the spirit guide. Within moments, I was at my computer dropping out of college. I will never understand my reasoning.
I came back home feeling beyond empty. So empty that I met a guy, and within three months of knowing each other, we moved in together. My life was officially not mine anymore.
My situation kept getting worse until September 2017. I was sitting on the porch of my new apartment, exhausted from the demons that were holding me in bondage. I was having constant panic attacks, living in a place surrounded by drugs, and having no goals other than staying with that guy at the time. I could go on and on about the lies—the pain—and my sins that controlled me until that day in September— however, I would rather tell you about how quickly my LORD put all the sorrow to death.
In the midst, of what I consider my darkest time—I had nowhere else to turn, so I looked up to the epitome of hope. I cannot begin to explain how this transition happened; it was truly a miracle! All I had to do was recognize Jesus' name, because He already had His hand extended waiting to SAVE me. Peace immediately covered my situation, and calmed my hurricane of a mind. The panic attacks ceased. The suicidal thoughts disappeared. I wanted nothing more than to apologize to God—I wanted to explain myself, but He quieted me and told me to no longer worry.
He wanted so badly to help me get out of my current situation while, He gently washed the shame away. It was the greatest love I have ever felt! Within two days, I moved out of the apartment and began my new life. So much has changed within a year. My depression has been healed. My relations with my family have been restored. I reenrolled in college along with raising my GPA. I even started serving on the production team at my local church.
There is absolutely nothing better than having a relationship with Jesus Christ! I wish I could put into words how wonderful He is, and what all He has done for my heart and mind. I was completely and utterly lost, and by grace alone, the Good Shepherd did not stop until I was found.