Ruth Almada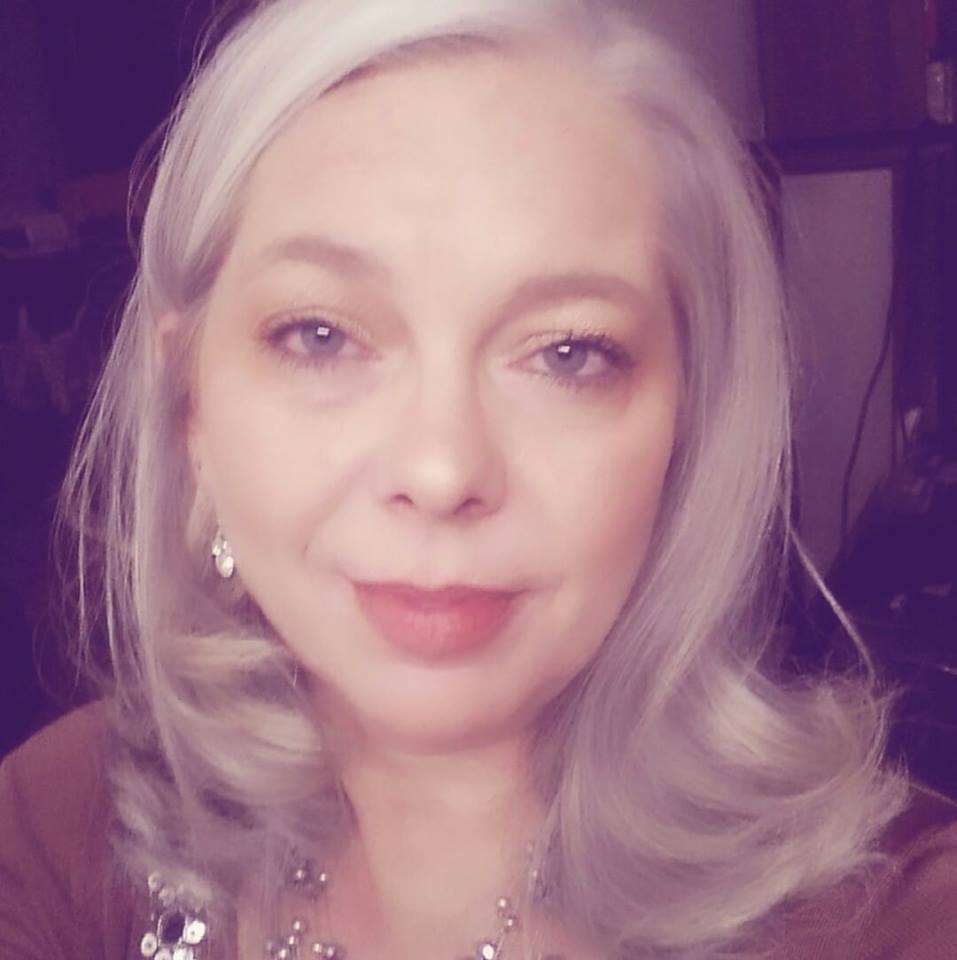 "Wisdom is the principal thing;
Therefore get wisdom.
And in all your getting, get understanding."
(Proverbs 4:7)
In this life, we do not choose who we are born to or in what conditions we are born under. God knows what He is doing, and He never makes a mistake. In my book and story, there is nothing that is politically correct, ear tickling, watered down or sugar coated. It is as raw and authentic as it gets because that's what this world needs more of-- especially, when sharing about the very REAL power of God in our lives.
My story starts off knowing, that we live in a fallen world run by the devil, and evidence of this is literally--in every single facet of the conditions that I lived in. It was most definitely not an easy journey, and with being born to two lost folks (my parents)--I was bound by decades of generational curses at the time of birth. However, Jesus had another plan.
A plan so powerful that knowing about it now, still very much leaves me in moments of sheer amazement and utter gratitude. A plan so powerful that I am able to thank God for our trials today. I have learned along the way, that Jesus is pulling many people out of the very same hell we endured. There are no words that can properly describe this other than GLORY to God in the highest!
Here is a summary of my story:
As a child, we learn based on what is poured into our lives, experiences and environment. There is a large family dynamic, that God has lovingly and powerfully touched that governs five lines of my families generation. From grandparents to grand-babies. The easiest way to describe it is-- the enemy has placed assignments on my bloodline for who even knows how long. This spans from decades of abuse in most-- if not all--forms that seemed to keep repeating over and over with each new generation.
My story talks about this from my own experience as a girl up until roughly eight or so years ago. I have experienced physical, emotional, sexual, and mental trauma most of my life and--on many different occasions. In many instances, I thought most of it was perfectly normal yet, knowing deep down inside there must be a better way. I remember thinking, I wish I was normal because normal people could cope with life far better than I could. I often felt that something was deeply wrong with me. This was the 4th grade me, who didn't realize that in my terms of "most" I was looking at people, that had not endured what was occurring and--had occurred most of my life.
I gave my life to Jesus as a girl, but didn't realize until YEARS later the profound impact of the ultimate changes of my path would be based on this vital and literally life-saving decision. It was not until my painful past was attempting to replay with my own children, that a true consensus needed to be made no matter the cost and WHAT A COST it was! I am eternally grateful for Jesus, and owe him absolutely everything!!
I have seen first-hand unexplainable miracles in my life, and the very fact that I am even alive today is most definitely one of them! I have been raped, beaten, molested, mocked, and tormented all before the age of seven. Many of these instances happened other times even after this. I tried drugs for the first time at fourteen, and this was given to me by my momma. I also became a momma, right after my seventeenth birthday to a beautiful set of twins, that I couldn't afford to care for.
With the deepest heart-felt intentions--I place them in their paternal grandparents home while, I served in the US Army--not knowing the real intents of these two people that I loved deeply. They did unspeakable things to my twins for the first few years of their lives. They wouldn't even let me have them back, and I had to fight for several years in court--with almost every spare dime, that I could muster to get my boys away from them. I never understood why until several years later.
There was a sick, dark, and sinister plan unfolding in my children's lives that I didn't even know was there. It was not until my precious daughter, Hope, had the courage at the very young age of three to tell me. The rest is in the book however, I can tell you this much, our story is NOT just our story, it's MANY people's stories. God has done such a work in my life and in the lives of my children, that the ripple effect has now spilled outside the doors of our home on to other family members such as, my siblings and parents and many others.
God has broken these curses all of them that included: pedophilia, rape, poverty, abandonment, abuse, word curses, and many others. He has HEALED my mind, body and spirit. He has HEALED my children. He has HEALED my relationship with my parents and YES--even with these grandparents that did this to my children. My heart and mind has been HEALED in Jesus name!! ALL THINGS are possible for those who love Him, believe in Him, and are called according to HIS will. Who the Son sets free TRULY is free indeed, don't for a second just think that, KNOW IT!
Our story is a story of REAL hope that the LIVING God cares, and wants to set you free from past and present bondage. He truly wants to HEAL your deepest wounds and we are living breathing proof that it's in fact possible.
The other dynamic of this is that the God of this Universe is PERFECT in duplication. His seeds produce fruit after their own kind. He also gives us the unique ability to comfort others with the same measure He has given to us! If God can set me free from my horrible fallen past and use it to help someone else (which He has and still is HELPING MANY)--then my friend--He can, and will do the same with yours! Hang in there, because Jesus is coming for you and counting on YOUR breakthrough, so you can help many others too! What He has done in my life, He most definitely can in yours! Praise Jesus!!
Ruth Almada's Story on Deception Detection Radio with Kay Carswell

Ruth Almada's Story on David Heavener's Broadcast
Purchase Ruth's Books on the Sites Below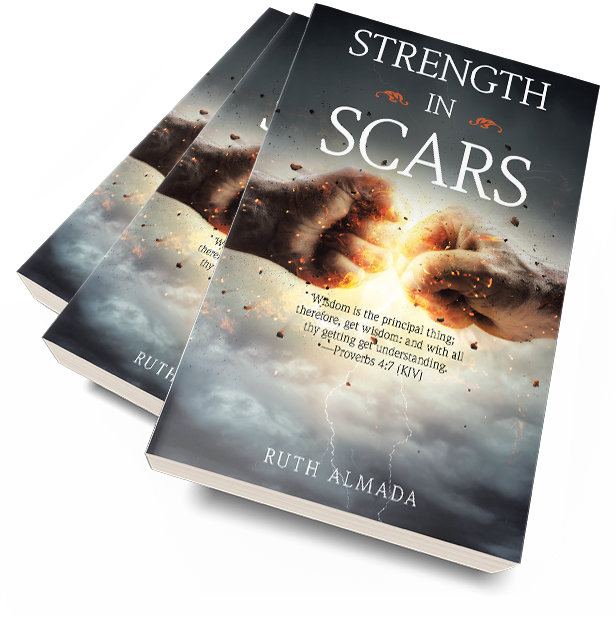 WESTBOW PRESS (A Division of Thomas Nelson & Zondervan)